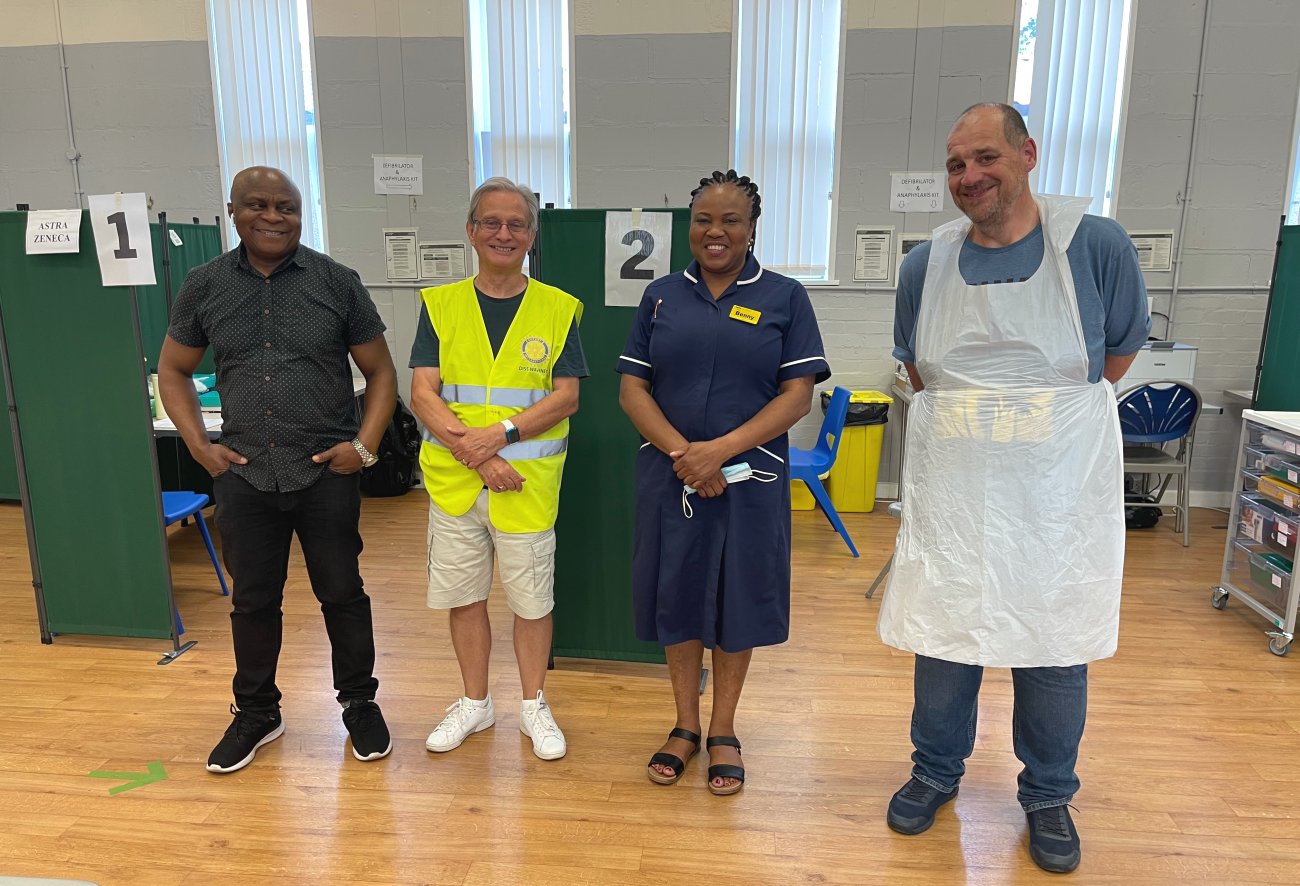 On Wednesday 21st July, the Diss Waveney Rotary Club began their first period of service at the Diss Youth and Community Centre (DYCC), which is being used as a vaccination site. During the next ten weeks this venue will be delivering up to 1000 vaccinations a week.
Although the idea is to deliver vaccinations to people who have already booked a space, there is quite often space and vaccine for drop-in attendees.
In the photo you can see from the left Chidi, Steve, and Benny during their tour of duty."