Charities and good causes we have supported recently.
This page provides information on the Charities and people we have supported. The donations are generated by the events we hold and by occassional public collections.
GOOD NEWS FROM TEAM ANNA
Members recently agreed to make a donation of £1,000 from the Club's Charity Account to the Team Anna appeal. Anna is now (11/01/2020) on her way to New York to start treament for her condition, thanks to a great effort by her "team" to raise awareness and money, including a large anonymous donation. We wish her all the best. More information is available on the
Team Anna Facebook Page
.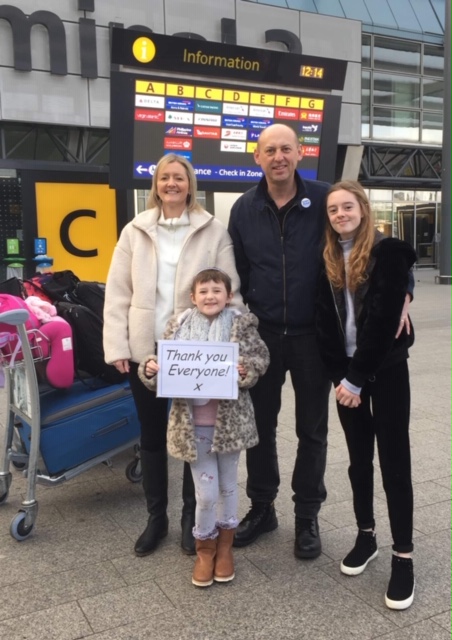 ---
These are the Charities we have supported financially in the last three Rotary years:
2019-2020

Royal British Legion - £50
Riding For tthe Disabled - £300
---
2018-2019
Alhzeimers Society- £50.00
Bridewell Gardens - £500.00
Royal British Legion £100.00
Contented Dementia - £1,322.42
LifeStraw - £350.00
Venture Force Foundation - £1,038.80
British Heart Foundation - £500.00
WaterAid - £768.00
Total Charity Awards - £4629.22
---
2017-2018
..£800 to Christian Aid Week - May 2017; collection coordinated the Club
..£300 to NSPCC - from our Charity account and R Lewellyn's honorarium
..£1000 to Water Aid
..£400 to SSAFA
..£300 to Festival Spirit
..£50 to Macmillan Nurses
..£400 to Riding for the Disabled (West Oxon)
..£500 to Maggie's Oxford
..£400 to SSAFA
..£590 to ShelterBox
..£50 to The Venture Force Foundation
..£500 to Roll Out The Barrel
..£50 to The Royal British Legion
..£50 to the Nepal Church Guest House
..£50 to Parkinson'sUK
---