A donation from the proceeds of Wheels 2017 to the Bodmin Hospital League of Friends enabled them to purchase a special couch for the hospital.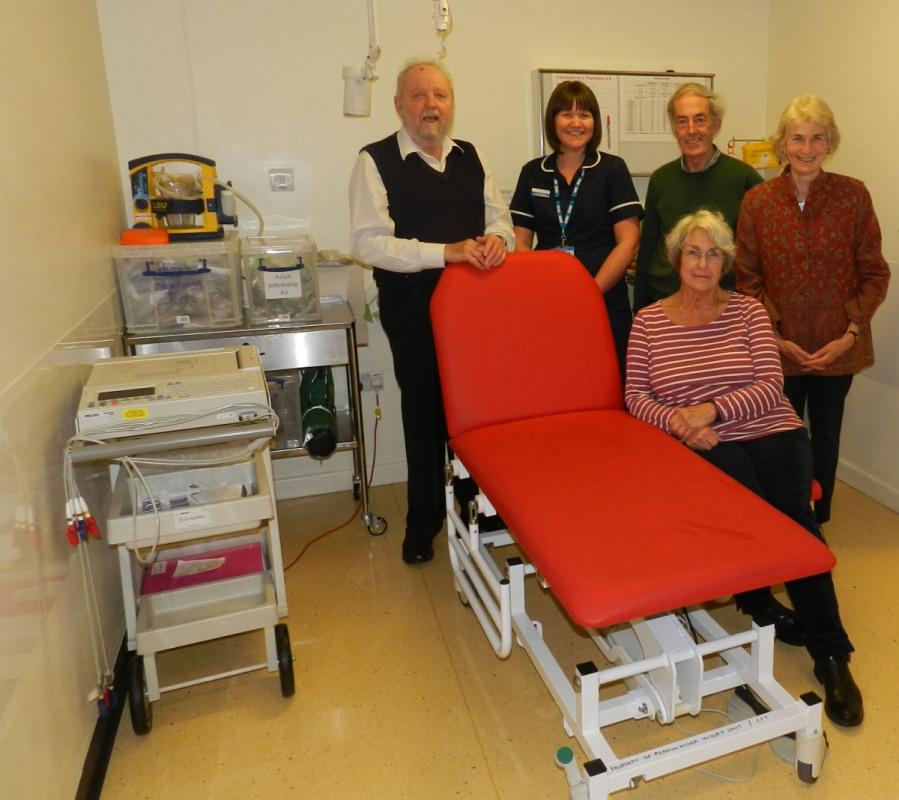 'Wheels '17' reaches Bodmin Minor Injuries Unit (MIU) in the form of a donation from this great annual Classic Vehicle Show.
Recently, as arranged, Wadebridge Rotary Club Member John Pomeroy visited the MIU to get a first-hand view of the item (a "Couch") largely purchased with the sum provided. I had hoped (for reasons I hope you will understand) that the 'couch' would be a 'trolley'…….Wheels is the connection, of course! Alright, alright I agree, that was just awful.
Anyway more importantly the "couch" is foot operated thereby enabling the staff to deal directly with the patient more easily, without having to risk possible infection by touching the back rest or raising/lowering the couch level during their work. Otherwise they would need to cleanse their hands after any adjustment to the couch. They also say that it has helped to minimise any staff back injuries.
The side bars are also much improved on the old couches, one of which was in the unit and heading for the scrapyard. The Bodmin Hosital League of Friends (BHLOF) has purchased three of these couches, one of which we now know has been largely funded by the Wheels '17 £1000 contribution.
We hope to see BHLOF at Wheels 2018, which will take place on Sunday 15 July!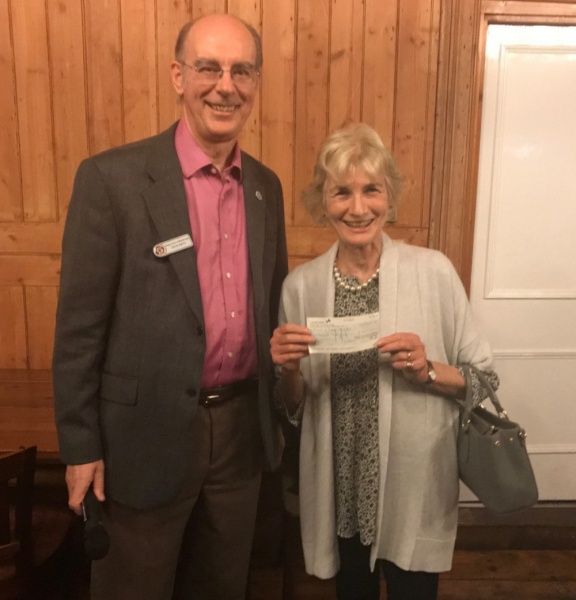 Picture above shows Anne and Tony Gregan together with Susie Gore (Chairperson BHLOF) and Laura Innis (in charge of the MIU) and Rtn. John Pomeroy and Picture (to right) shows Rotary President, Rtn. Kevin Smith, handing over the cheque to Susie Gore on an earlier occasion at a Club meeting.