Christmas Street collections
Wed 13th December 2017 at 17.00 - Sat 23rd December 2017 - 17.00
Roads to be covered, weather permitting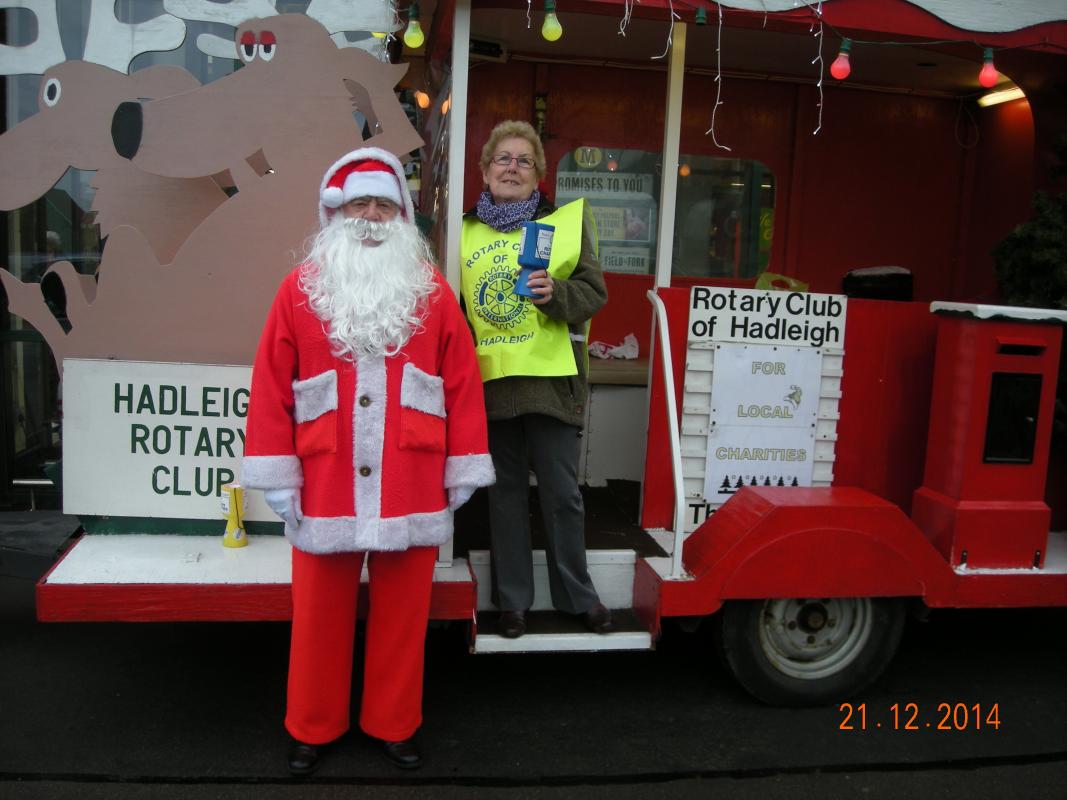 Our Christmas collections will start on Wednesday 13th December, and the money raised will be for charities serving Hadleigh and the surrounding areas. This year the routes are changing a little, and by popular request the Matilda Groome Road area will be included. As these roads are quite narrow in places, Rotary seeks your help in leaving enough room for the float to pass. Routes and times - 5.30 pm - 7.30 pm unless shown differently:
Wed 13th Dec - Malyon Rd, Matilda Groome Rd, etc.
Thurs 14th Dec - Oxford Drive
Mon 18th Dec - Edwin Panks Rd to Yeoman Crescent
Tues 19th Dec - Aldham Rd to Pykenham Way
Wed 20th Dec - Clopton Gdns, Wilson Rd, Highlands Rd, Gaell Cres - 5.30 - 7.45 pm approx.
Thurs 21st Dec - Morrisons car park - 11.30 am - 4.30 pm
Sat 23rd Dec - Morrisons car park - 11.30 - 4.30 pm
It is not always possible to complete all the routes in cases of adverse weather, and if this happens the Club apologises in advance.