K Lynn & W Norfolk Young Carer's Group Christmas Party
Razz the Clown & Aunty Pearl keeping the 34 children attending well entertained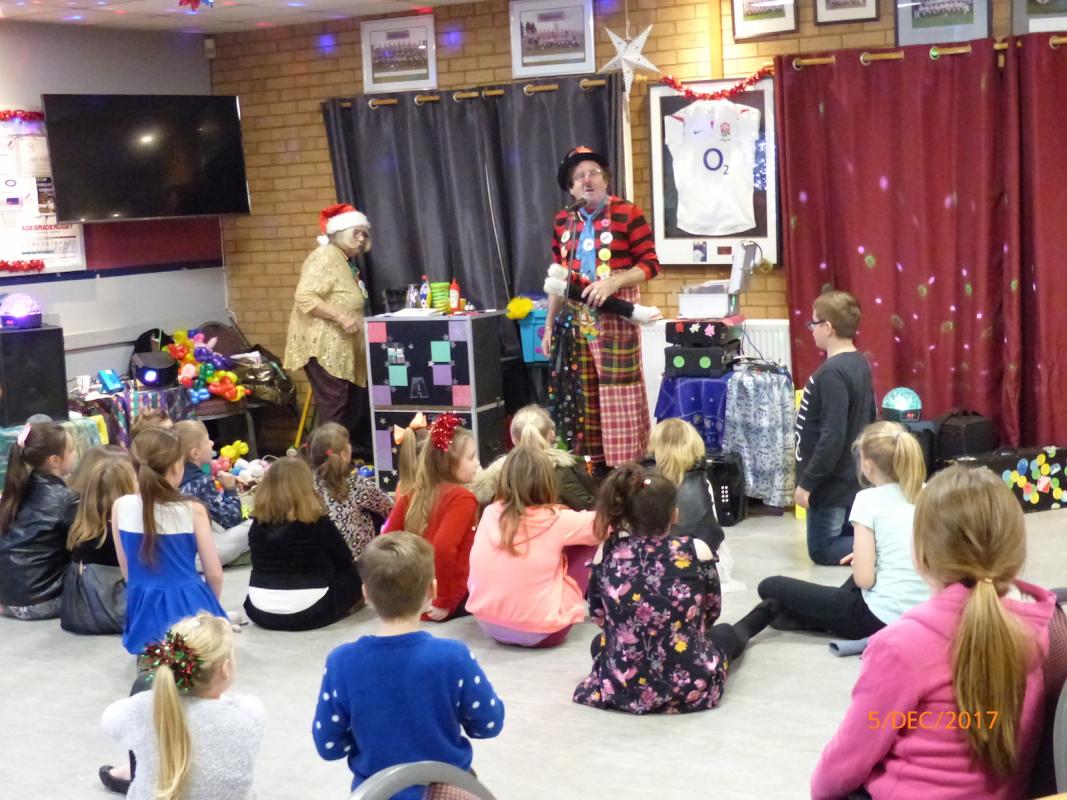 Razz the Clown with Auntie Pearl held the children enthralled at a Christmas Party organised by the Rotary Club of King's Lynn for 34 youngsters from King's Lynn Young Carers and The West Norfolk Young Carers Groups which was held on 5th December at King's Lynn Rugby Club and everyone had a great time.

There was a tea party, games and Raz the Clown which kept them all entertained until the big event of the appearance of Father Christmas who handed out presents to each child, together with animal shaped balloons from Raz.

Over recent years, the Rotary Club of King's Lynn has not only provided a party for the children, it has supported the Young Carers organisation, both finacially and in practical ways by providing professional help in management and finance.