also pics of our 2017 collection.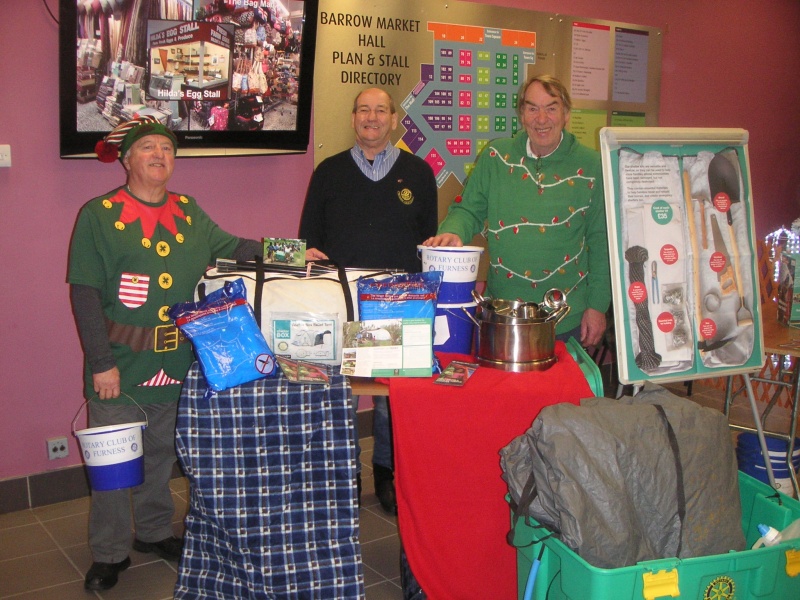 Earlier this year, when the hurricanes devastated many carribian communities we send funds to shelter box to purchase another life saving unit. We used to be able to see on the charities website how many boxes we had in stock and indeed where they have been utilised and more improtantly if we needed to REPLENISH our stock !!. That facility no longer exists so we either make a contributiion periodically or respond when disater strikes.....NOT a satisfactory situation but ShelterBox management do not believe the database previously held has any value and took up valuable (labour) resources. But we still support them and in late November 2017 we held a two day collection in Barrow Market - to help publicise Shelter Box and to raise some cash for them, the former was more successful than the latter but every bit helps.
A timely advert for Christmas if you have £590 to spare, but also an opportunity to see what a Shelter Box contains, basic materials to sustain life.