Youth
Brave young channel swimmers from Taunton School, receive their recognistion at the Pride of Somerset Awards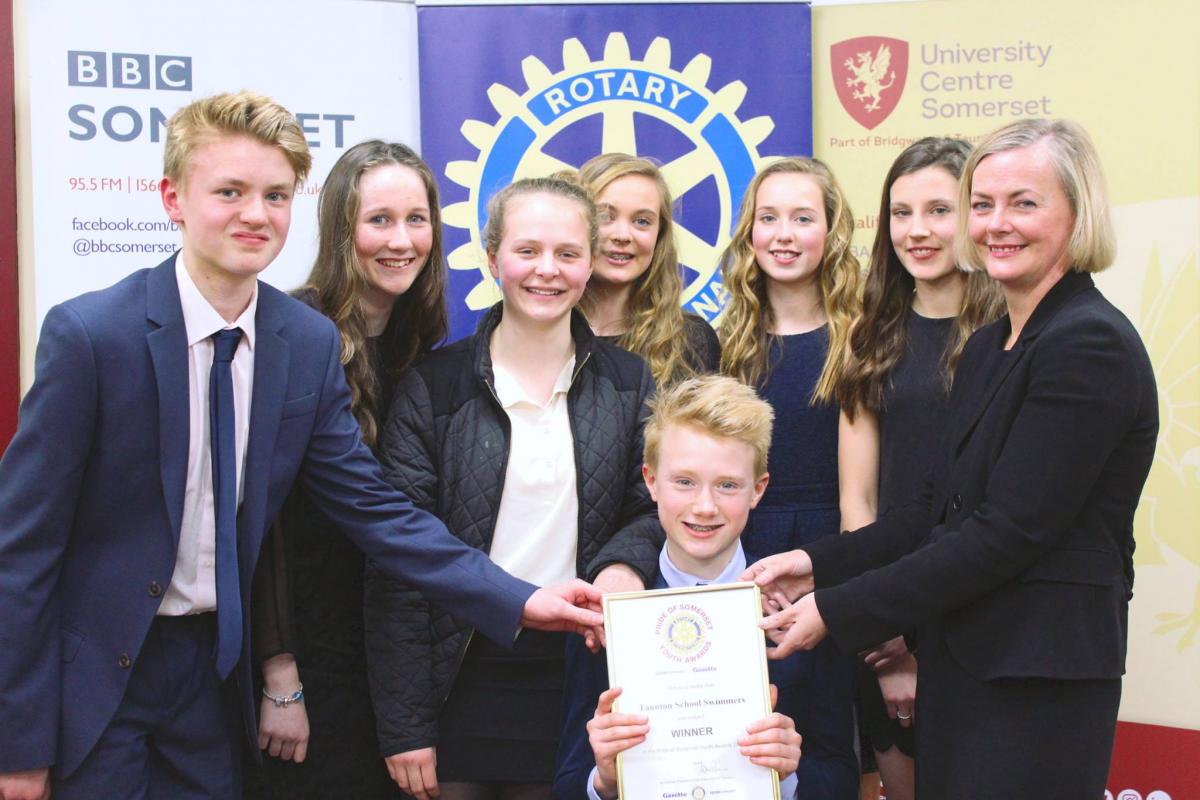 The Rotary Club of Taunton has a long-standing history of supporting young people. Our programme of activities is extensive and throughout the years we are proud to have provided the opportunities, recognition and encouragement for young people to succeed and progress positively in their lives and careers.
Unique to the Club is our annual celebration of youth achievements through the prestigious Pride of Somerset Awards, which are given to young people who others nominate as having achieved something extraordinary.
We organise and participate in many national competitions aimed at supporting talent. These include competitions for young musicians, public speaking (Youth Speaks) and competitions for aspiring chefs (Young Chef).
Young people are sponsored to undertake educational and youth exchange such as that of our successful partnership with our sister Club in Taunton Massachusetts, USA. Every year Rotarians from our two Clubs host two young people on a planned exchange.
Developing young people is at the heart of what we do and through the Youth Leadership Programme young people are able to undertake a range of outdoor activities aimed at developing their skills at working with others. Over the years we have worked with partners to give opportunities to those who can benefit. Examples include funding to participate in the TECTONA project, a traditional sailing boat operated to give exeriences that would not normally be accessible to all.
We work with schools and colleges, promoting connections between young and old, supporting enterprise, encouraging understanding and creating opportunities for development.
We welcome interest from schools and individuals. Read about the many opportunities available. Contact us, perhaps you too could get involved.