Wadebridge Rotary Club advances to Round 3 by beating Looe Valley Club.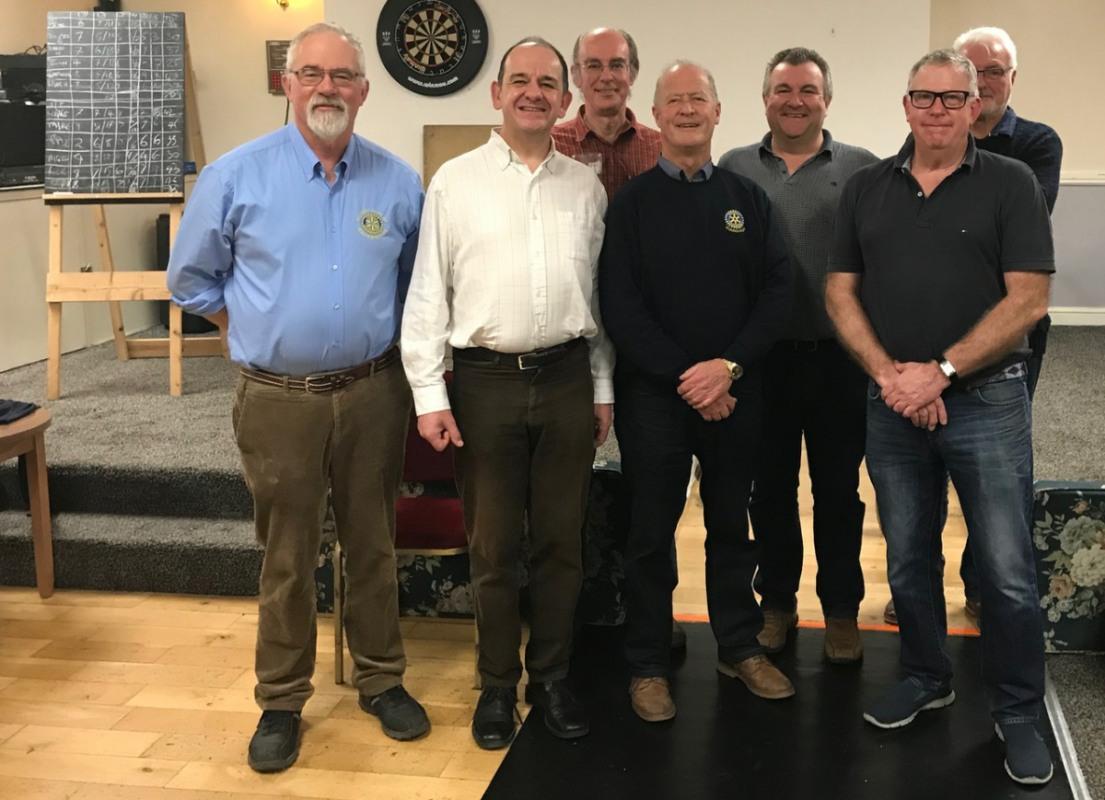 Show related pages
SKITTLES REPORT- Jan 2018
Round 2 of this year's tournament was against Looe Valley, who arrived at the Social Club with a few supporters, keen to advance in the tourney. We enjoyed a Piknik buffet supper with them and, suitably refreshed advanced to the mat.
Wadebridge fronted by Skip Kevin, (this nomenclature is confusing as the Skip plays last despite being the Captain) with the same team Sparks Nigel, Letsbehavingu Mike, Biker Rick and Wellie Paul (Boote), and John Wayne as Round 1.
Hardened by plenty of practice (I'm not sure what over the Christmas break) the team gelled well and slowly went up the gears, mention must be made of Sparks achieving the only spare (9 down in 2 bowls), then scoring zero with the third bowl and then followed up with just 3 in the next set of 3; funny old game this!
Skip and Biker led the scoring but all did well, a fine team effort.
Looe Valley were clearly put off by the tight mat and failed to score with too many balls; this resulted in a very comfortable win for us. Their cause was not advanced by their non-playing skipper telling them, before the match, that if they won someone else would have to do all the organising.
We had a great night so, if interested, you are most welcome to come and support at the next match, this will be 'at home'.
Photo back row; Kevin Smith, Nigel Davey & Rick Johnson. Front row: Nick Pickles, Mike Dodd, Wayne Mitchell & Paul Boote.
Report by Nick Pickles