Primary Schools Quiz
Thu 15th March 2018 at 13.00 - 16.00
This year's Schools Quiz was held at Cardross Primary School, whose team won the 2017 event. It was won by the Lomond School team, who then came close to winning the District 1230 final.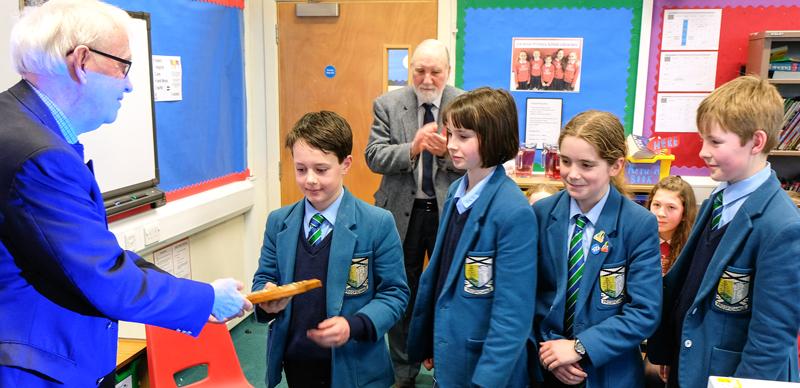 IHELENSBURGH'S Lomond School beat off stiff competition to regain the Champion's Trophy in the recent Helensburgh Rotary Club quiz competition for Primary School pupils.
The quiz was hosted by Cardross Primary School, whose team won in 2017, by courtesy of the Head Teacher and staff.
With close scoring in most of the rounds it was only a better knowledge of the natural world, science and medicine which allowed Lomond to draw ahead of the Cardross, Kilcreggan and Rosneath Primary School teams.
All four teams enjoyed the challenge of the hard-fought competition with strengths in different subjects being shown by each of the teams.
Presenting the shield, Rotary Club president Gordon Burgess said that he had been amazed by the enthusiasm of the teams and the encyclopaedic knowledge of all the young people.
Rotarian Adam Muggoch skilfully managed the proceedings as question master, adding to the excitement and suspense of the challenge.
All the competing teams scored highly answering questions on a range of subjects, including general knowledge, films, music, Scotland, geography, nature, science, literature, sport, history and politics.
The Lomond School team of Ewan McCartney, Toby Dennison, Rory McLean and Sophie Bell represented the Helensburgh area at the Rotary District 1230 final held in Glasgow in May, and came close to winning.