This is a once in a life-time opportunity for two young people, 16 - 17 years old, who live in the Louth area.
"Best experience of my life"
This seven day residential course is based at the Hebden Hey Activity Centre in Hebden Bridge near Halifax. You will be challenged, you will be pushed to your limits, you will make new friends and you will definitely enjoy it - honestly!
"Woke early, got wet. 10/10 would go again!"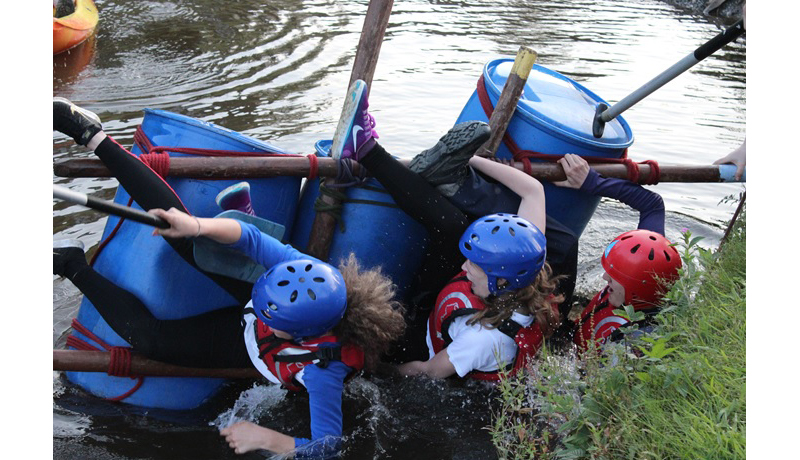 The course is designed to allow participants to experience leadership, team building, communication and problem-solving skills.
"Amazing, amazing, amazing!"
The course staff is made up of a team of approved, professional instructors who supervise all the activities.
Activities include: orienteering, raft and coracle building (yes, you get wet!), murder hunt, problem solving, mountain rescue and much, much more.


Course Dates
Course 1 : Saturday 25th July 2020 to Friday 31st July 2020
Course 2 : Saturday 1st August 2020 to Friday 7th August 2020


Cost
There is no cost! The Rotary Club of Louth will sponsor two applicants.
(The normal fee for this course is £475.00 per person - Louth Rotary will cover this)


Interested?
Click on the following link to download the Application Form.
Download Application Form as Word file
Download Application Form as PDF
The RYLA course is open to young men and women. Candidates must be at least 16 and not have attained 18 years of age at the start of the course.
Application deadline is Friday 31st January 2020 so what are you waiting for?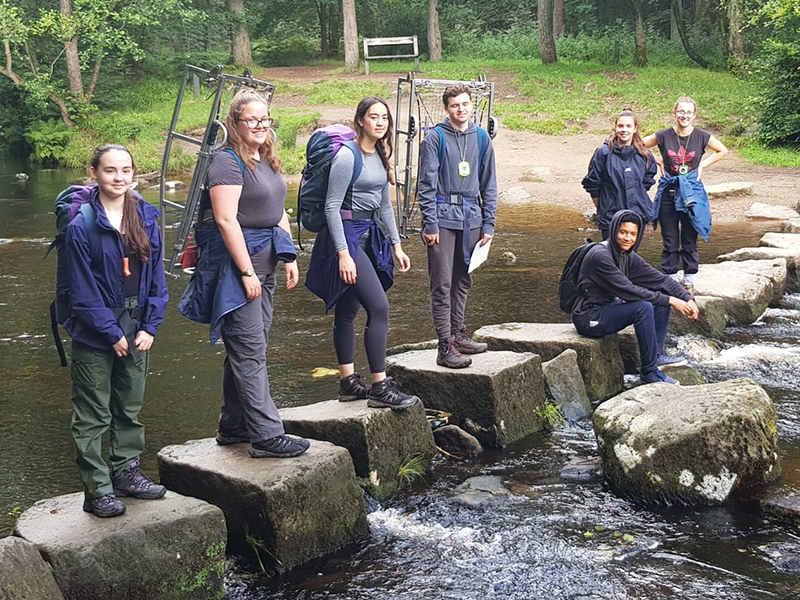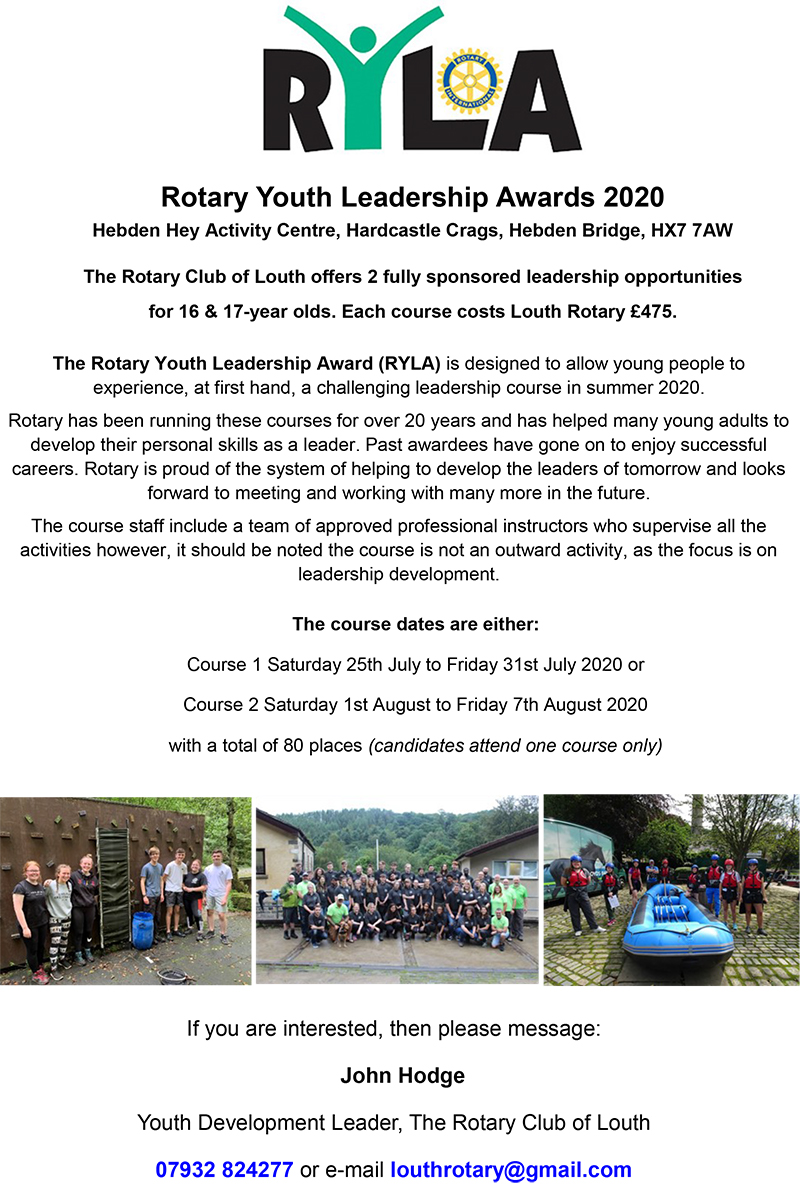 Please contact John Hodge, Youth Development Leader, using the link below for more information