An Evening of Drama with Jane Austen
On Friday 16th March from 7-00pm at Pencarrow. A further performance has been arranged for Saturday 17th March at 3-00pm, owing to the demand for tickets.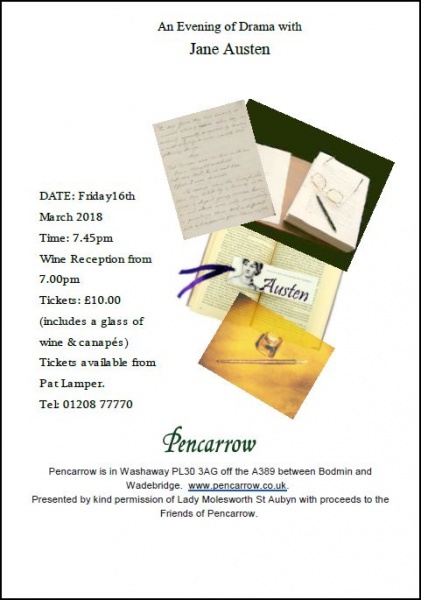 A SECOND PERFORMANCE WILL ALSO TAKE PLACE ON SATURDAY 17TH MARCH AT 3-00PM BECAUSE OF THE DEMAND FOR TICKETS.