Rotary Race Night
Sat 24th March 2018 at 19.30 - 23.00
.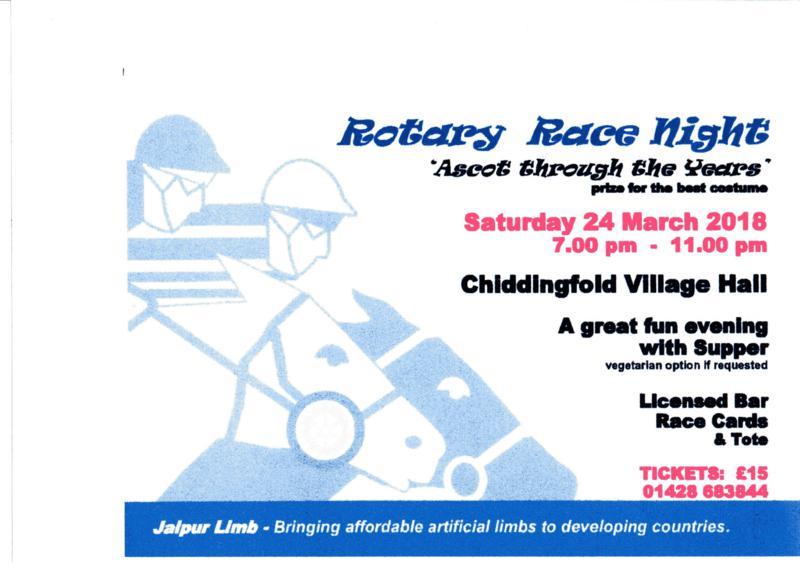 Rotary Race Night March 2018
Organised by the International Committee at Chiddingfold Village Hall, at 7:30pm
Open to all family and friends.- Tables of up to 10
Cost £15:00pp including a Chicken Pie and vegatables.
A vegatarian option is available (please advised when booking tickets)
Bar
Races, and Horses are available to sponsor, see Mike Jones or Tim Bentley.