Club Meeting 19th November
Mon 19th November 2018 at 18.30 - 20.30
Our Speaker: Norman Coward will be talking about the Ethiopian water project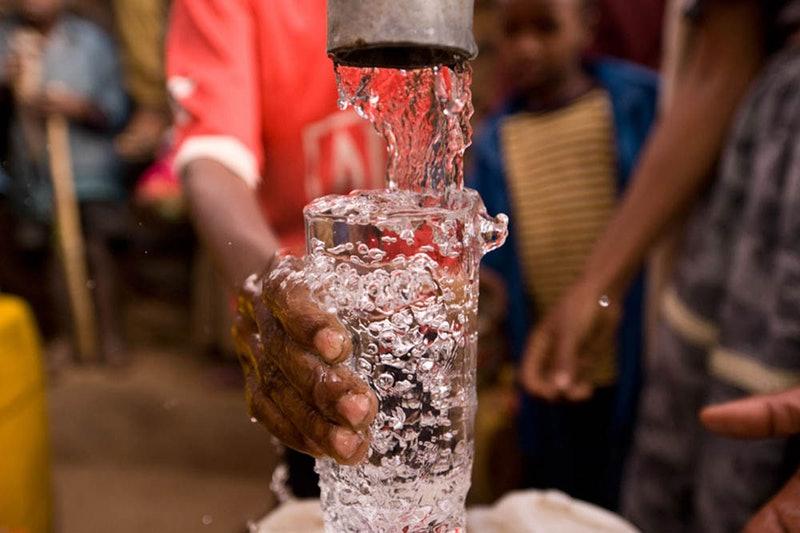 NORMAN COWARD and CAROLE ANDREWS
Norman and Carole first visited Ethiopia as tourists. That was in the year 2000, when they saw some of the serious poverty in Northern Amhara Region (which had been the centre of the disastrous drought in the mid-1980s; reported worldwide and which led to Comic Relief and other initiatives).
The Region is still very poor and, being fairly remote, there is very little activity there by the major NGOs. Norman and Carole had some time to spend after visiting the famous rock-hewn churches in Lalibela and their guide introduced them to the local woreda (like a UK county) Heads of Health, Water and Education.
From those introductions and a return to Lalibela in 2001, the couple evolved their current activities. They still visit every 3 months to evaluate new projects and make unannounced spot check visits to the existing projects.
The main activities are:
Health Posts (14 completed) – small 5-room rural clinics. Their work is mainly preventive (contraception; malaria awareness; HIV AIDS awareness; nutrition advice; vaccination etc. plus baby delivery and ante- and post-natal care). They can also deal with basic curative medicine - dispensing antibiotics; first aid etc. and identifying more major health problems for referral to Lalibela, where there is a very basic, poorly staffed hospital. The most frequent problems are malnutrition, water-borne diseases, acute respiratory infections, internal parasites and malaria. There is also HIV AIDS, pneumonia, typhoid, TB and even cholera and leprosy.
Clean Water Projects – mainly Spring Development Projects (86 completed) but also Hand Dug Wells (15 completed). In a Spring Improvement Project, an existing spring is opened out to maximise its water bearing capacity. A concrete 'box' structure is built around it to seal it; collect all the water and pipe it to a stone and concrete reservoir typically 3 x 4 x 1 metres. The reservoir is built in a place, which is accessible and acceptable for local people. On the reservoir 3 taps provide the clean spring water for drinking. A pipe from the reservoir fills an animal drinking trough; and another feeds into concrete trays for washing. The drinking water is thus kept separate and clean, directly from the spring. The animal drinking facility is important. The many cattle, sheep and goats in the area are a vital part of farmers' livelihoods. They quickly recognize "sweet" clean water and internal ruminant parasites are virtually eliminated.
Elementary School Classrooms (Grades 1 to 8) – 22 completed plus one complete school. Average class size was 80-90 ten years ago – now 40-50, with on average, more female than male students.
For all these projects our method of working is the same. We first discuss priorities with the Woreda Departments of Health, Water and Education. In the case of Health and Education, the Woreda agrees to provide and pay Health Workers and Teachers – we will not proceed without this agreement.

We then visit the local kebele with Department representatives to meet the kebele chairman. He usually agrees readily for his community to collect sand, gravel (by hand-breaking rock), building stone and wood, and to provide the unskilled labour, all free of charge. We then provide the cement, corrugated iron, pipes, nails, etc. and the (local Ethiopian) builder, who manages the community workforce. At the end we hand over the building to the community, who must form a committee to maintain it.