Supporting Dementia UK
The Rotary Club of Eccleshall Mercia are continuing the support that Rotarians throughout the developed world are giving to those whose lives are affected by issues of 'dementia', whether as a carer or patient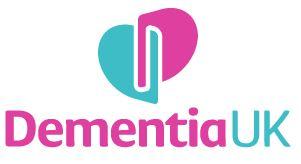 Rotarians in the United States have raised some £3.8million since about 1996 through small change collections given by members at their meetings with these monies being used for research into 'dementia.'
In Britain Rotarians have their own association known as Rotarians Easing Problems of Dementia. (REPoD). Many Rotarians are involved in helping in Memory Cafes and also with support of helping develop in their own localities 'Dementia Friendly Communities'.
One of the charities in this sector is 'Dementia UK' who help provide support to those affected by the condition with a Dementia Helpline, 0800 888 6678, as well as providing Admiral Nurses, nurses specialising in dementia. They work alongside people with dementia, their families offering one to one support, guidance and practical solutions nationwide and locally.
Members of the Rotary Club of Eccleshall Mercia will be holding a collection specifically in support of the charity 'Dementia UK' on Friday 30th March and Saturday 31st March between 9.30am and 1.30pm by the Central England Co-op in Eccleshall. This charity is also the present 'corporate charity' that the 'Co-op' are supporting.