Our 3 finalists from Epsom moved into the District Final yesterday and acquitted themselves well. Jasmin Bingham did us proud, coming second in the voice section of the competition and she moves on to the Regional finals in Reading on 22nd April. She sang "Non so piu cosa son" by Mozart, "O mio Babbino Caro" by Puccini which had some beautiful soft notes, and "Johnny" by Benjamin Britten which was a great song and specially mentioned by the judge.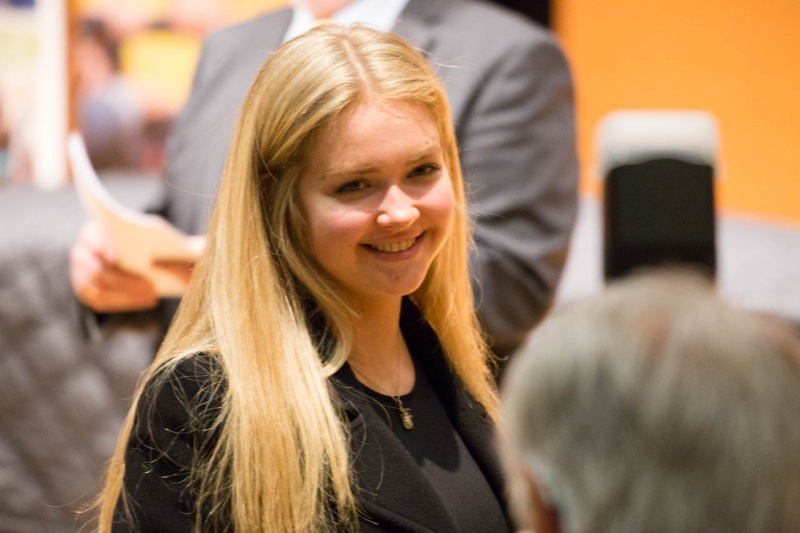 Jasmine just receiving her runner up certificate
Lara Watson gave a lovely rendition of "Somewhere" from West side story, "Habanera" by Bizet and "I want to sing in opera" by David/Arthurs with her voice not really being as strong as Jasmin has become. Maybe next year!

Dominic Wong on the piano was great, playing Nocturne Op9 no1 by Chopin and La Campanella by Franz Liszt. He played completely from memory and was a true performer. The judge comented that the melodic line did not always flow between his hands and that let him down.

They did Epsom proud and it was a wonderful afternoon of music - running from 2pm to 7pm!
Clive Richardson