OUR SOUTH DOWNS MARATHON
Andy and Philip completed their 43km walk raising money for our Charity Fund so that we can help others at this very difficult time.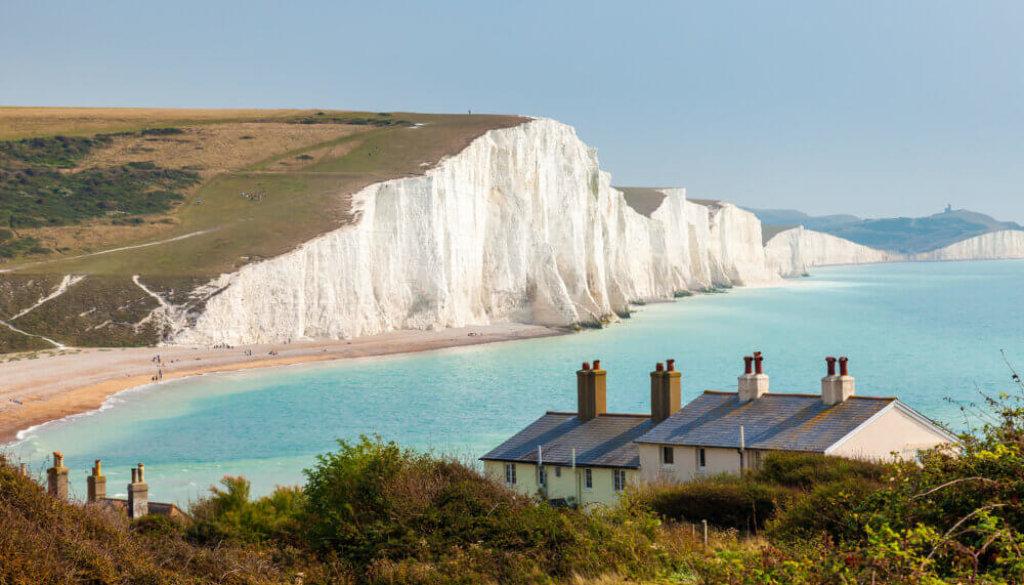 Two club members are aiming to raise £5000 for our club's Charity Fund. This money will then be used to support organisations that are helping the needy and vulnerable in our community.
As Rotarians, we have always been active in the community, raising funds and giving of our time in support of many organisations, local and international. In a normal year we would be raising funds by a variety of social events but Covid-19 has forced us to consider other ways to raise funds even as the need for help grows.
Two club members,current President Andy Harrison and Philip Hetherington have set themselves the challenge to complete a marathon distance of the South Downs Way from Brighton to Eastbourne. Walking a distance of 43km, this marathon will involve a total ascent equal to the height of Ben Nevis and because of the time of year, will inevitably involve reaching their destination in darkness. Given clear skies however, this will give intrepid pair, both in their seventies, the opportunity to enjoy England's newest National Park and its status as an International Dark Sky Reserve. The greatest challenge will come towards the end of the walk as the pair, in darkness now will face the gruelling haul from sea level at Cuckmere Haven, over the Seven Sisters and Beachy Head to their final destination. As if the distance wasn't enough, our club members will be enduring this challenge entirely unsupported to preserve Covid-19 safety.
The pair have set themselves a goal of raising £5,000 through sponsorship and all money raised will be used by the club to support organisations who are, in turn helping the needy and vulnerable. Charities that we have helped in the past include Family Support Work, St Peter and St James Hospice, Mid Sussex Voluntary Action and Safe in Sussex as well as international causes.
If you would like to support the pair undertaking this marathon challenge you can do so by clicking on the link below. Your contributions, no matter how small, will be put to the best possible use. Thank you for your support.

Your help will make a difference. Thank you.