Rotary Business Partners
Rotary Business Partners promotes local businesses who share Rotary ideals of service to their community.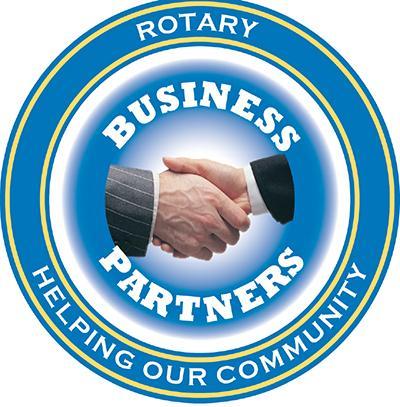 Many local businesses share Rotary ideals of service to their community and throughout the history of the club, many have actively supported the work that Sturminster Newton Rotary does for the local community.
Community-focussed businesses are integral to our town. They benefit the local economy, offer local employment and help to make Sturminster Newton a thriving and happy community. It is the aim of Rotary Business Partners to help support the local business who support their local community.
The following businesses are proud Sturminster Newton Rotary Club Business Partners. Please click on the links to find out more about them:
Rotary Business Partners formally extends an invitation to members of the local business community to help the Rotary Club of Sturminster Newton meet the many needs that exist locally, whilst also helping to publicise their business, by means of a modest (tax-allowable) annual donation to Sturminster Newton Rotary Club's local charity fund.
Businesses benefit in the following ways:
Supporting the local community by way of a modest annual donation.
Promote your business locally:

The opportunity to attend a Club meeting and tell us about your business.
A listing with link on this website (as above).

Be recognised as being a local community-focused business:

Use of the copyright 'Rotary Business Partners' logo
An approved strapline for your advertising "Supporting Sturminster Newton Rotary"
For further information, or if you are interested in becoming a Rotary Business Partner, please contact Phillip Mahoney, using the contact form from our main page "Contact Us".