Recent Event - Saltscape Trail Walk
Sun 13th May 2018 at 09.00 -
A narrated walk led by Rotarians Martin Fallon and Rupert Adams.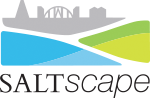 14 Members and friends enjoyed a sunny Sunday morning walk of some 6 miles of beautiful scenery from the Lion Salt Works to the Anderton Boat Lift and then through the Northwich Woodlands back to the Salt Works.
On the way Rupert pointed out key features of the natural, but unusal habitat that exists on the trail including identification of birds by both song and visual spotting, wild flowers and butterflies. We were also treated to the delights of Signets and Ducklings! How he organised these latter features we are not sure.

Participants met at 10.00am at the Salt Barge PH for the walk and returned to the same spot at 12.30 for a splendid Sunday lunch.