Club supports The Shakespeare Hospice in Southam
The Rotary Club of Southam 2000 has raised £1185 to buy a Syringe Drive for The Shakespeare Hospice. The Syringe Drive allows the hospice nurses to regulate a constant feed of medicine to a patient over a 24 hour period in their own homes.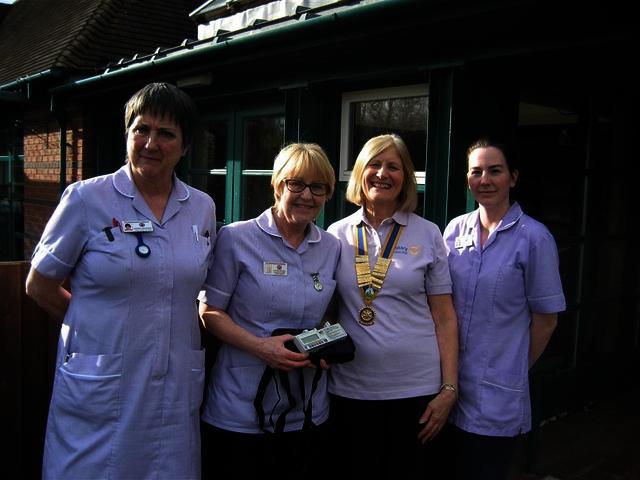 A Syringe Drive is often used towards the end of a patients' life and helps them to feel more comfortable. Hospice at Home Nurse, Chrissie MacDonald says "Although they are very expensive items, they are invaluable to the team and to the patients that use them. This is the third Syringe Drive our hospice has."
Southam is one of the many areas the Hospice at Home Team visit and have supported many patients there. The choice to be cared for at home, with the familiarity of their surroundings and supported by their families, remains the preference for the majority of people living with life limiting illnesses.