Wadebridge Rotary Club are winners of the District Area E final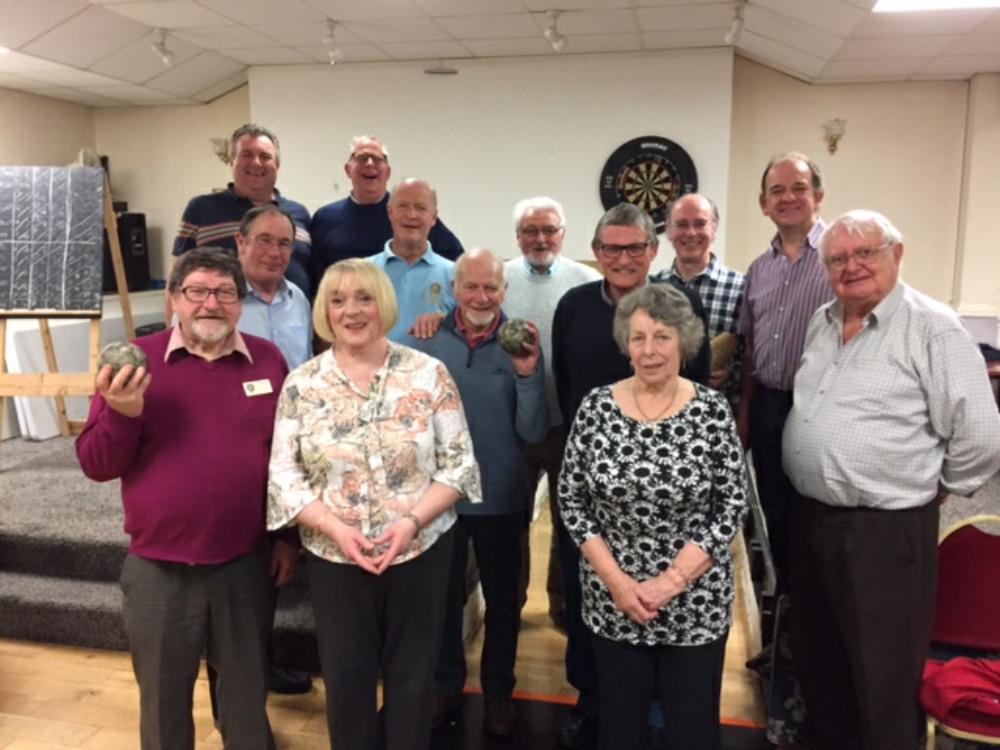 Show related pages
'MERRILY WE BOWL ALONG'
(Apologies to S Sondheim)
Round 4 of this year's tournament, versus Liskeard & Looe, was an impressive tour de force by the majestic Wadebridge Warriors, who again featured the usual trusty suspects, Sparks Nigel, Biker Rick, Wellie Paul, John Wayne, Letsbehavingu Mike and superbly led by Mr Consistency, Skip Kevin.
Liskeard & Looe, up to some Rotary tricks, decided that their 2 lady players would alternate their turn, hoping to confuse us. All to no avail as everyone needs maximum playing on the Social Club mat with its fiendish jaws at the opening to the pins' placement. Their plan backfired somewhat. There were many a zero scoring bowl driven into these….. by everyone!
All in the team performed very well, but mention must be made of some superb consistent scoring by Biker Rick, matching the usual excellent bowling by Skip Kevin leading as always from the front (well, at the back actually).
At the final totting up, undertaken by an Accountant on each team and who surprisingly therefore were in complete agreement, was that Wadebridge scored 232, comfortably ahead of L&L with 204, another famous victory.
We have now won the area final, Area E, and await news of what lies ahead. Social skittles matches with Truro Evolution and Bodmin are still to be arranged. Supporters are always welcome.
Report and Photos: Nick Pickles