Final of the District Primary School Quiz
Tue 22nd May 2018 at 1.00 pm - 2.00 pm
Our team from Hutchesons' Grammar School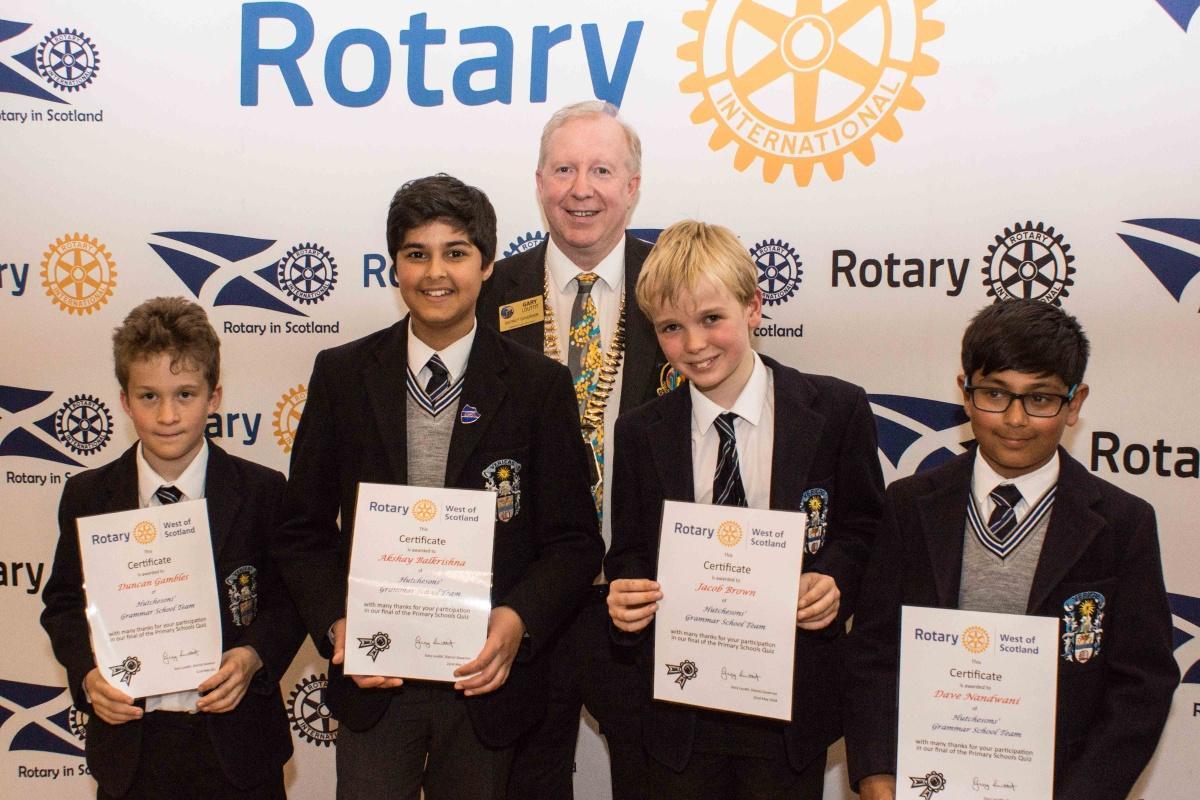 Rotary Schools' Primary 7 Quiz
District Final held on 22nd May 2018
Rotary's P7 Quiz for school children was instigated in 2004 as one of Rotary's vocational initiatives in which we in the Rotary Club of Glasgow participated from the outset. Four years later our Club took on the responsibility for organising the District Final of this Rotary project up until 2015.
Since then our Club has continued to hold a preliminary heat for the Quiz between the many schools local to us who have accepted our invitation to participate.
This year first prize went to Milngavie Primary School sponsored by the Rotary Club of Allander with second place going to Hutchesons' Grammar sponsored by our own Club who won the District Final for us two years ago. Our Club's P7 quiz heat winners last year were Kelvinside Academy who went on to win 3rd place in the District Final.
District have altered the traditional day of this P7 quiz final from Monday to Tuesday which clashes with our Club's weekly meeting. Despite this 4 of our members attended the Final to support our team from Hutchesons' and were well rewarded by them coming a very close second; just 1 mark behind the winners. Hutchy - Glasgow Rotary is very proud of you