Collection for SHELTER Box in Barrow Market
using Ulverston's Shelterbox kit we had our second collection of the Rotary year.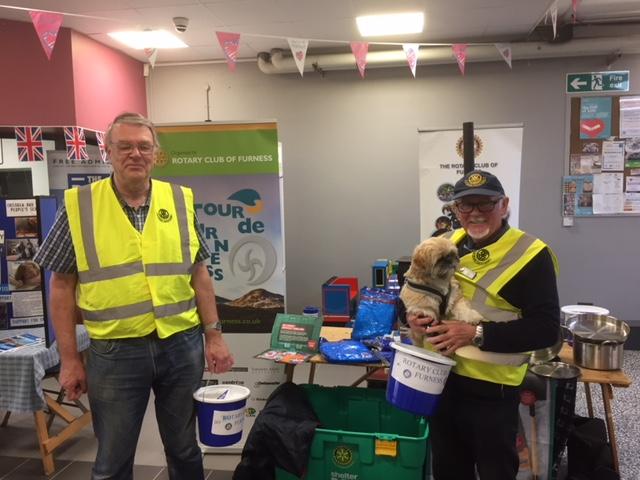 Show related pages
Rotary Club of Furness held a collection for Shelter Box in Barrow Market Hall. This was the second occasion we have done this, and the public of Barrow have been most generous. In total we collected £330.00. Special thanks to Rotary Club of Ulverston for lending us their Shelter Box and the members of our club who supported the event.