Weekly Newswire from Peter Race 9 January 2018
Ripon Rotary Club Weekly News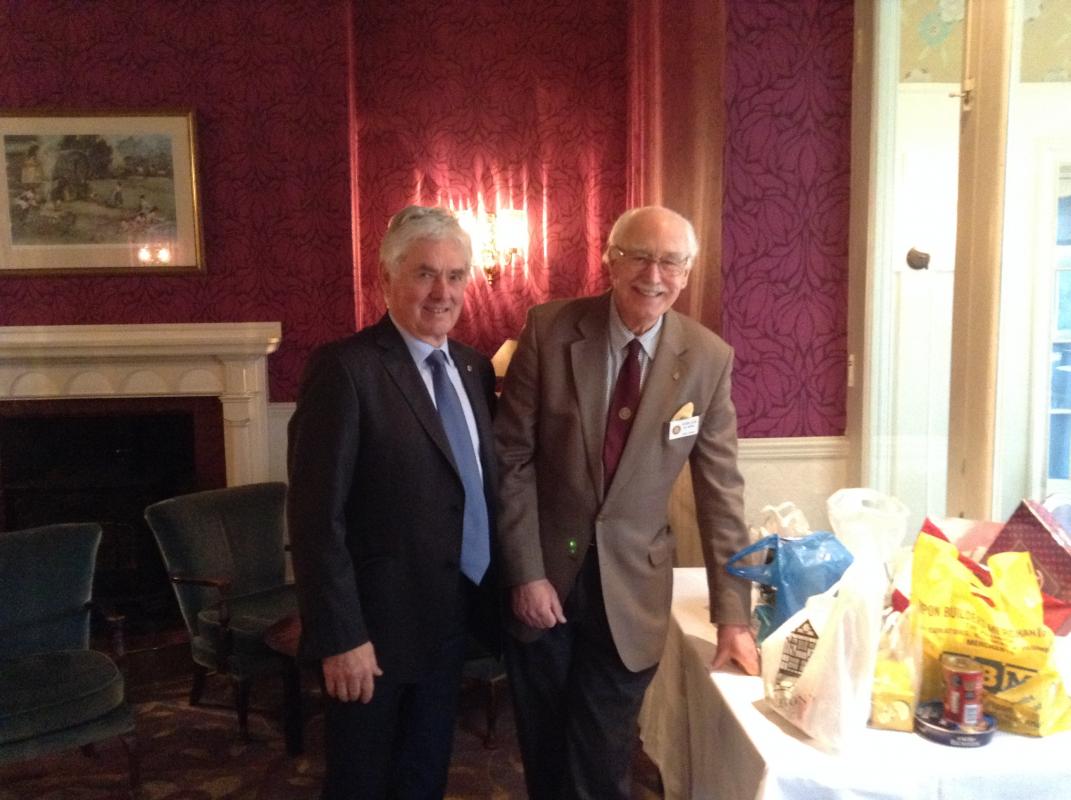 Show related pages
A Foodbank collection made (Colin and Neville pictured).
Vlad accepted a cheque on behalf of the Ripon Spa Hotel Dining staff in recognition of the high standard of service.
An outline given of the Bike Ride proposed donations discussed by Club Council.
Yorkshire Air Ambulance £5,000
CAB £2,000
Ripon Toy Library £1,000
£500 each to Jennyruth, Martin House, Ohana, Ripon Museum Trust, Macmillan in the District.
A reserve to be kept initially and Club members invited to give further suggestions.
Club agreed to donate £200 to Lucy Furlong for her work in Zambia and £250 to Alys Allardyce for her work in Mexico.
Taylor's have stopped the barcode scheme and replaced it with a payment to the Wheelchair Foundation.
There are 54 entries so far for the Bike Ride.
Thirsk and Knaresborough Rotary Clubs have yet to indicate whether they would be interested in attending a presentation on computer scams.
Future events as listed in the President's Newsletter with the following additions :
Rowels' IW Casino Evening on March 9th at the Ripon Spa Hotel tickets £29.
Guys and Dolls at Harrogate Theatre April 26th - list closing.
Test Match v Pakistan June 3rd - list closing.