Weekly Newswire from Peter Race 20 March 2018
Ripon Rotary Club Weekly News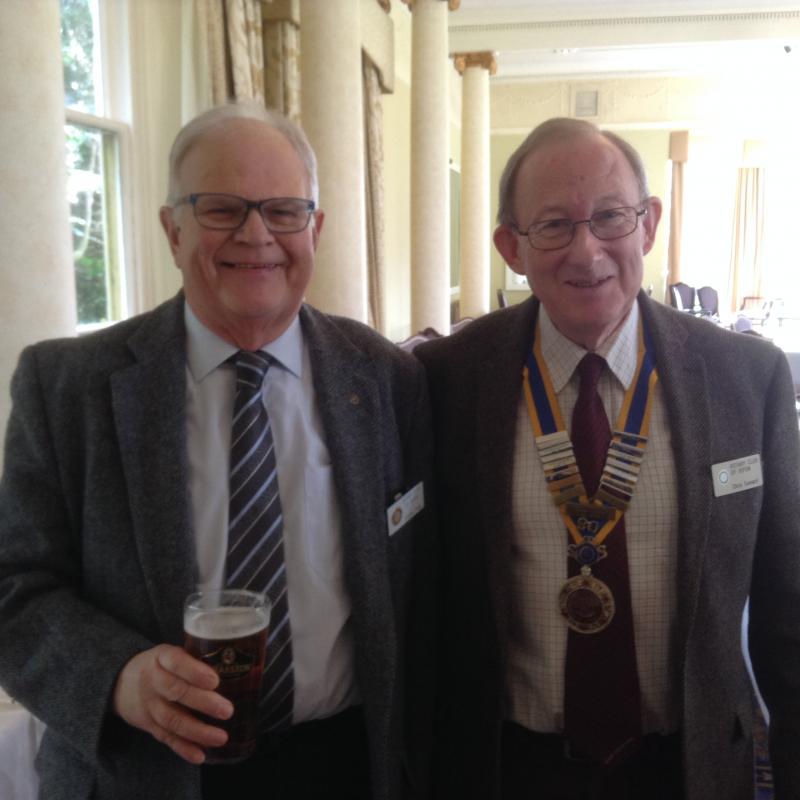 Show related pages
Rev. Jeremy Trigg (pictured left) outlined a career which started in computing with gentle humour. His service as a vicar was illustrated by reference to a variety of people from all walks of life including inmates of Full Sutton, Eartha Kitt and a chilling Jeremy Bamber.
Thanks expressed to all who organised and supported the International Committee Quiz last Friday.
Thanks received from CAB for the donation from part of the proceeds of the Bike Ride.
Arnside guests meet at 2.0pm at Arnside with a booking which lasts until Monday lunchtime. Queries to AG David.
Tick lists out for Daffodil Delights on April 8th from 2.30, the Charity Walk on April 19th, the Pateley Bridge Drama production on May 22nd and the re-scheduled Orient Express Evening on June 1st.
Members who have paid but who are unable to attend will be repaid cheques next Tuesday.
The Club Charity Golf Day is on Monday June 11th. See the Club website for detail.
Flyers for the Bike Ride for distribution round Ripon and Harrogate available.