Weekly Newswire from Peter Race 27 March 2018
Ripon Rotary Club Weekly News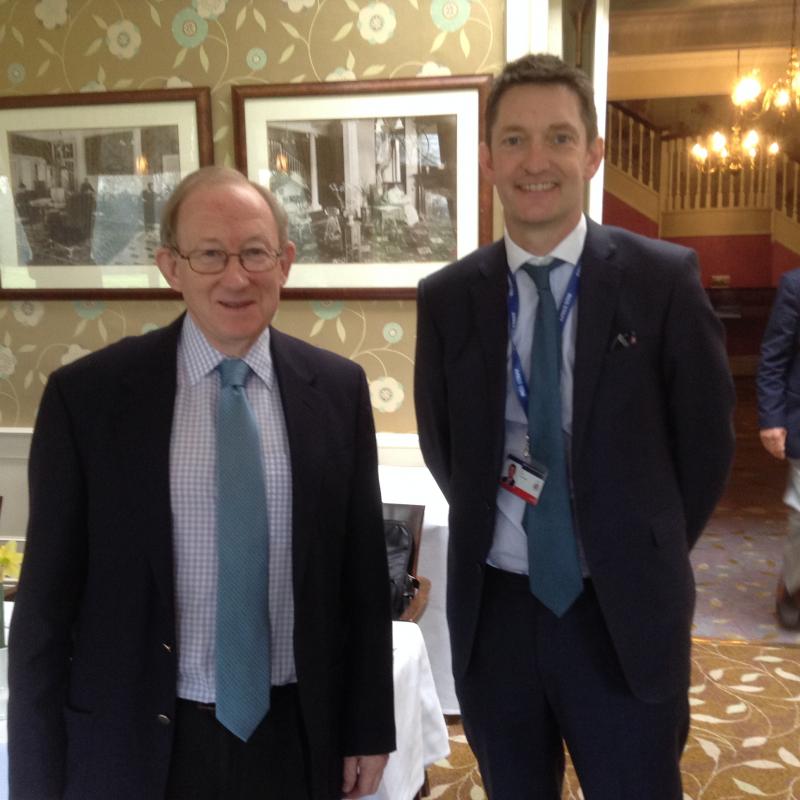 Show related pages
Speaker Jonathan Webb welcomed.
Club expressed their best wishes to Brian and David R.
Jonathan, Headmaster of Ripon Grammar School from September 2017 (pictured) emphasised that although students must be prepared for the future the past still has an important part to play. He sees Ripon Grammar School as continuing to respect its foundation with the presentation of knowledge applied on a basis of logic. Certainly recent student speakers from the School have not lacked presentational skills.
AG David was thanked for a highly successful Club Weekend Away which combined fellowship with fun.
Tick list for Daffodil Delights complete.
Tick lists out for the Charity Walk on April 19th, the Pateley Bridge Drama production on May 22nd and the Orient Express Evening on June 1st. Secretary Russell and Treasurer Peter will be overseeing the latter.
Golf Day is on June 11th.
Six tickets are available for Guys and Dolls.
There is no Club meeting next Tuesday.
The Club Council meeting is on April 10th at 11am followed by the AGM and Business Meeting.