Community Services
To support local, community-based charities, worthy causes and organisations. Organising many events which vary each year including: Stroke Awareness Day, Pensioners' Party, pantomime trips for deserving children, Kids Out days & environmental projects.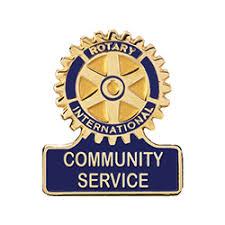 Community Services Committee
The Rotary Club of Northwich Vale Royal held their Pensioners Party at Winnington Recreational Club on Saturday 9th February with around 90 people attending. This annual event is one of many services the club provides in the Northwich area.
The pensioners were treated to a wonderful meal with entertainment provided free of charge by Joe. We we're joined by Northwich Mayor Alison Gerrard.
A lot of work by a lot of people goes into making this event a success. The Rotary motto says, "We're for Communities" and this event provides an opportunity for us do exactly that; by giving elderly people the chance to get out and meet people, be entertained and have a good time.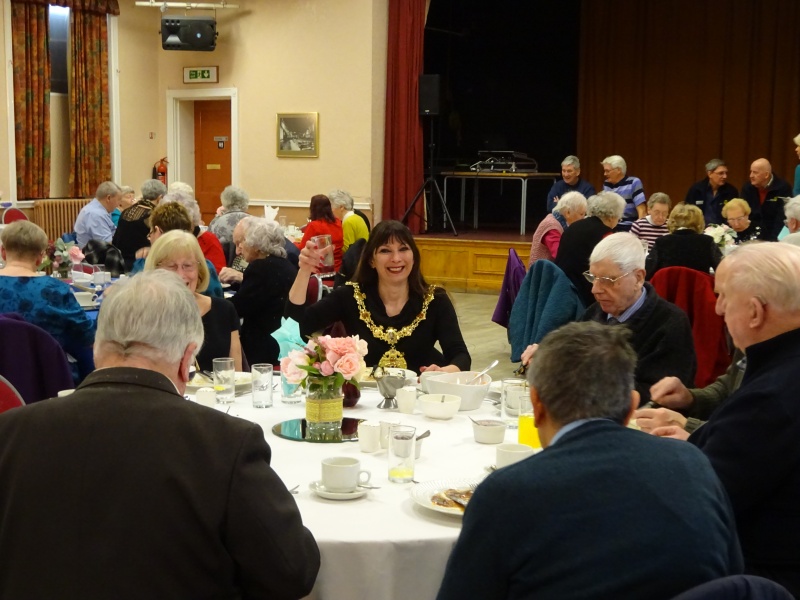 The purpose of the Community Service Committee is to assist and give support where required, to local community based charities, worthy causes and organisations .
The Community Service Committee is responsible for organising many events which vary from year to year.
Some examples being, a Health & Stroke Awareness Day, in conjunction with local GPs and Nurses, an Annual Pensioners Party, Pantomime Trips for deserving children, Kids Out Days, School Theatre visits and Local Environmental Projects.
The Community Service Committee has links with a number of local charities and we try to ensure that the donations from our fund raising efforts are spent wisely and distributed to the most deserving of these local charities.


Washing and Showering Facility Installed
In one of the largest sponsorship projects that we have undertaken in recent times, the club has funded the provision of welfare facilities at Northwich Salvation Army Citadel building.

Captain Beccy with the new washing machine and tumble drier.
In a conversation with Captain Beccy Ward, she highlighted a problem that the Salvation Army has when serving as a resource for those less fortunate than ourselves, who live on the streets or are homeless. Whilst they use the Salvation Army as a 'drop in' centre for food, company, maybe clean clothes.....there was nowhere for them to bathe, wash or get their own clothes cleaned.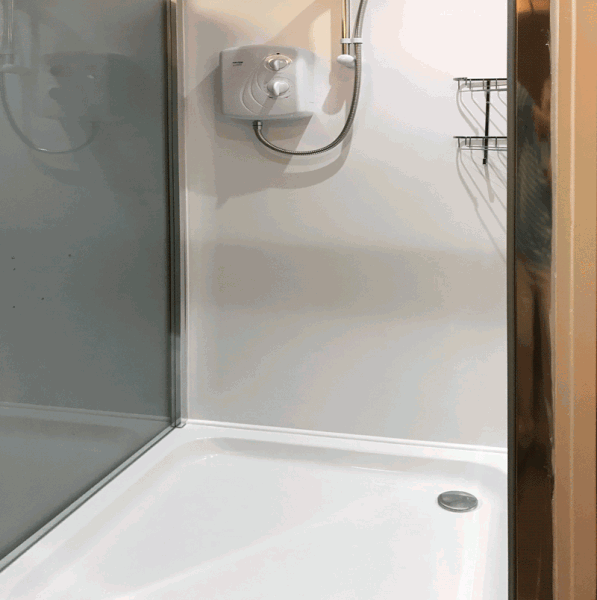 The new showering facility.
The Community Services Committee undertook this project to install a shower cubicle in a multi cubical toilet facility, fit enhanced lighting, together with the purchase of a washing machine and a tumble drier. Competitive quotations for the shower installation were obtained through the Salvation Army Building Services team, who also supervised the work and ensured it was completed to a high standard. The work was then signed off by both the Salvation Army and Rotary. A deal was done with Currys PC World for the purchase of the 2 white goods items, which were also installed by the building contractors – Wm Morrisons Ltd. Captain Beccy said, '"This is a great facility that helps us to help more people, many thanks Rotary." Captain Beccy will attend the club as a speaker on 13th June 2018, to raise awareness of the work of the Salvation Army in Northwich and the UK.