Natasha Miller talks about VSO
Wed 1st August 2018 at 18.30 - 20.00
Natasha Miller carried out a VSO project in Namibia, partly funded by the Rotary Club of Furness.

Natasha Millar came back to speak to us about her VSO assignment to Namibia which we contributed to just over 12 months ago.
At the time Natasha was a student at the 6th Form College and was involved in a host of fund raising projects, she gave us a presentation in June 2017 and we gave her a donation of £250 towards the cost of her assignment.
She travelled to Namibia later that year to a place called N/a'ankuse Farm near the country's capital Windhoek. The name of the farm is in the local SAN language meaning "God will protect us".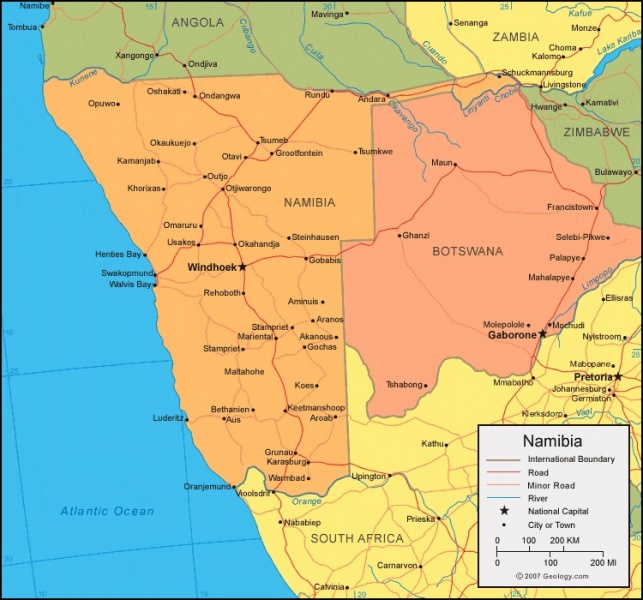 The N/a'an ku sê Foundation Wildlife Sanctuary provides a safe haven and second chance for countless injured, orphaned, and conflict animals.
As a volunteer Natasha found her experience life changing and now studying law wishes to focus on animal protection.
She also said it was no holiday, it was a hard work assignment, much of it physical when they had to dig ditches and build new enclosures for animals and improve existing ones.
They have a large colony of baboons, intelligent animals which require stimulus, their task was to design and build features which would challenge the baboons natural curiosity.
Natasha and her colleagues spent long hours in food preparation (much of it donated by local supermarkets) and in feeding the orphaned animals and in exercising them.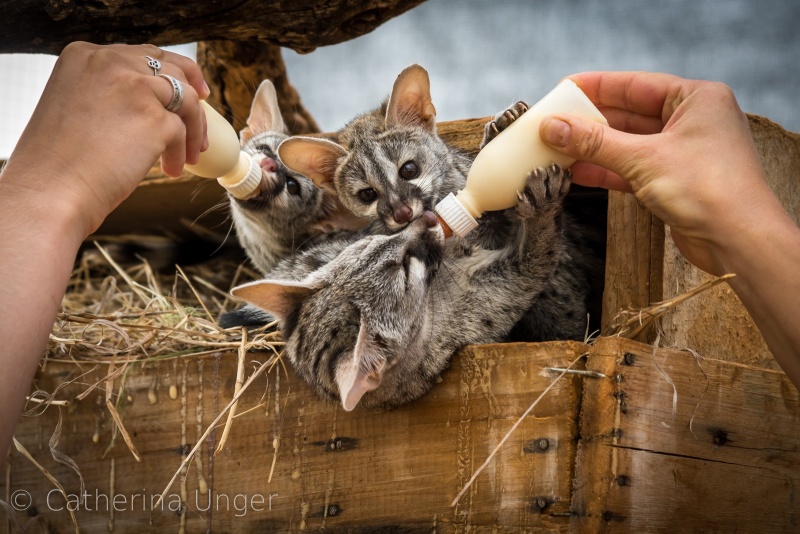 She was also involved in game counts, recording animal locations and ensuring no poachers encroached on the reserve. For this they had a number of cameras which activated when animals approached them. Also footprint identification using sandtraps (areas of wet sand on which traversing animals left prints. The volunteers measured the prints, recording the data for comparison with other records. The local SAN natives could tell much from the prints, even down to gender of the animals producing them.
She also told us about the SAN bushmen, native nomadic with one of the oldest cultures of the world, unfortunately despised by many of their fellow countrymen. With few "modern" life skills, they are at the bottom of society. In the bush, they live a simple life, living in rudimentary huts, possessing an incredible knowledge of plants and animals. And to see them make a fire in moments from rubbing together two sticks was an amazing sight. One of the objectives of the foundation is to protect the SAN, give them some shelter when they require it and provide education for their children in addition to attending to health needs their own native knowledge cannot address.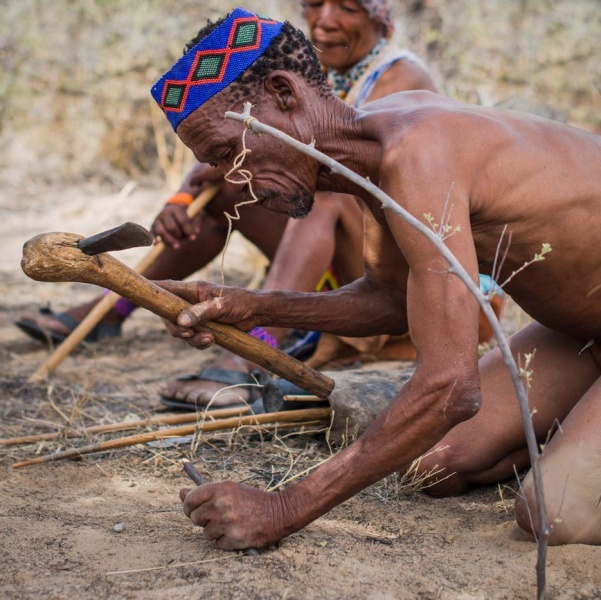 Namibia has 25% of the world population of cheetahs, they have a program to protect them, using spoor identification, radio collars and gps to control the population, also a breeding program to improve genetic diversity.
In the end it was not ALL work, Natasha and her friends were able to play in the sand of the Namib Desert and climb the second highest dune in the world "Big Daddy" !