Wash Project
Dale Hatton from Arbroath Rotary Club recently visited us to donate a cheque to boost our contribution to the Wash Project.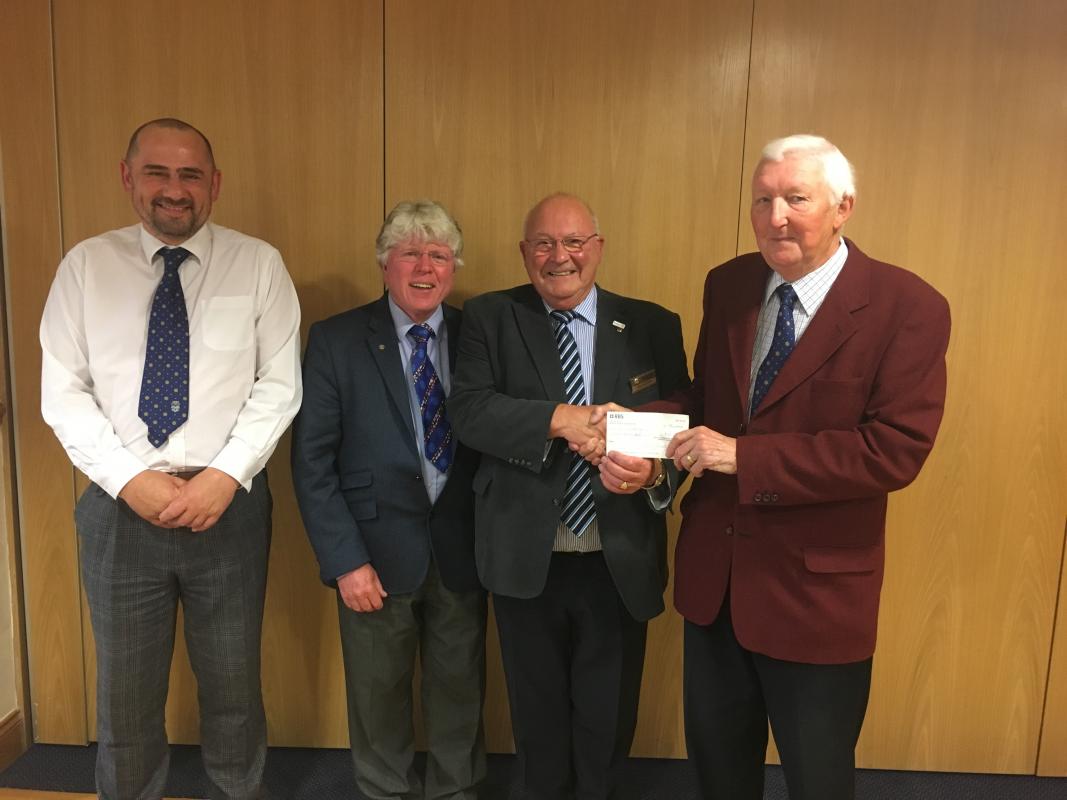 Monifieth Rotary, in partnership with the Rotary Club of Calcutta, has applied for a Rotary Foundation grant for a $50,000 project to provide 121 toilets and 13 bore wells to enable 4 villages in Jharkhand State in north east India to improve their sanitation and become "open defecation free" by 2020. This will help reduce water borne disease, boost agriculture and education, restore pride and dignity and help reduce migration to the vastly overcrowded city of Kolkata.

This follows a successful project we promoted in neighbouring West Bengal completed in 2017, and another ongoing project there led by the Rotary Club of Dundee supported by all the other Dundee area clubs. We are supported in this new application by contributions from the Rotary Clubs of Arbroath, Broughty Ferry, Dundee, Inverness Culloden and Battersea Park as well as our Rotary District 1010. We were recently delighted to receive a cheque from Dale Hatton of Arbroath Rotary Club to boost our fund raising.

Picture: Monifieth Rotary President Elect Derek Uchman, Dale Hatton (Arbroath Rotary, Monifieth Rotary President Ewen Jenkin and Monifieth Rotary Treasurer Mike Watkin