WESTBURY RC DONATE £500 TO SUPPORT LEC WILTSHIRE'S NEW MOBILE CLASSROOM APPEAL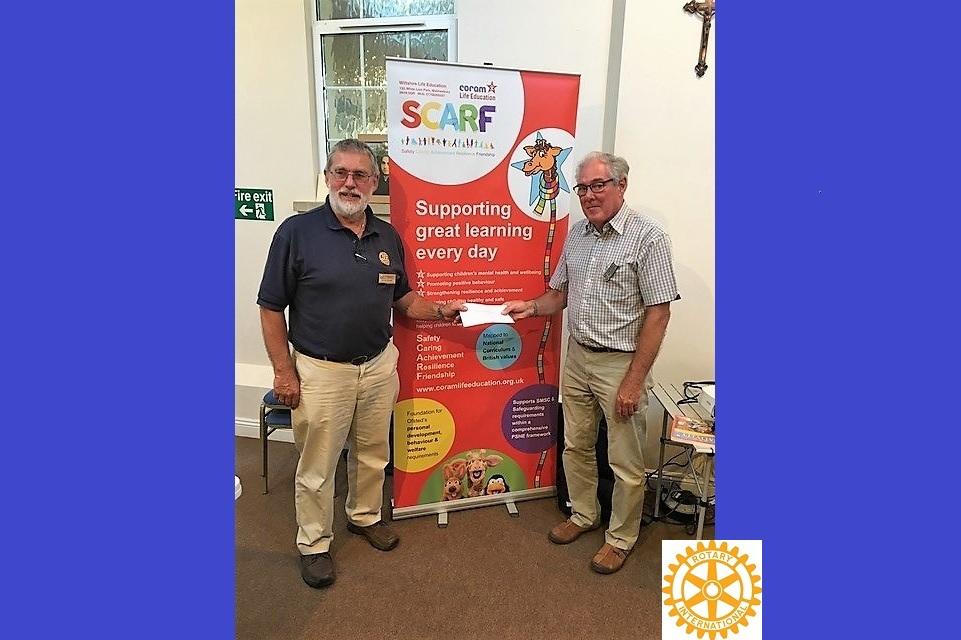 David Perkins, President of the Westbury RC, presents Terry Penhall with a cheque for £500 to support the Rotary Global Grant application in support of Life Education Centre Wiltshire's project to purchase a new mobile classroom.
On Wednesday 20 June, Richard Everitt, Terry Penhall and Frank Morton visited Westbury RC in support of the Global Grant application. Terry Penhall gave a presentation to explain the work that LEC Wiltshire does to support Primary School Children in Wiltshire and Richard Everitt explained the process for applying for a Global Grant and the financial benefits to the LEC if the grant request is successful. Both presentations were well received and Dave Perkins was keen for his members to have an opportunity to visit the LEC Mobile Classroom and see it in action. David confirmed that Westbury RC are fully supportive of the project
We expressed our appreciation for Westbury's hospitality and the excellent bring and share supper that they had arranged for our visit.