Result of the district skittles finals between Wadebridge, Bideford Bridge and Tavistock Clubs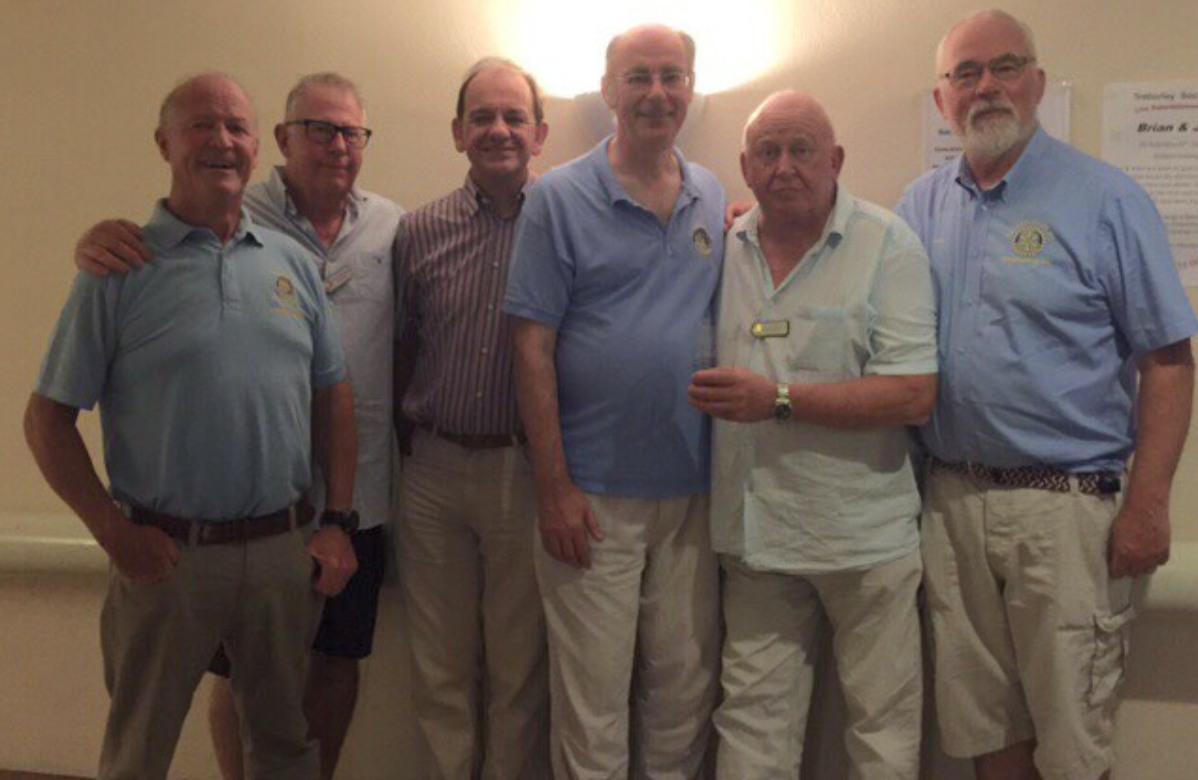 Show related pages
ROTARY DISTRICT SKITTLES FINAL-2018
' A BRIDGE (BIDEFORD) TOO FAR'
With Sparks Nigel Davey and Biker Rick Johnson away, OntheMic Martin Broadfoot and Piknix Nick Pickles manfully stood in to fill this gap, both with zero practise, but both scoring spares in succession (all skittles down in just 2 balls) in the match!
This revamped team, again led by Skipper Skip Kevin Smith and with seasoned veterans John Wayne Mitchell, Wellie Paul Boote and Letsbehavingu Mike Dodd, stepped up to the plate at Treburley Social Club to do three way battle with Bideford Bridge and Tavistock Rotary Clubs.
An exciting ebb and flow match with Wadebridge leading after 4 of the 6 ends, all very close, went to the wire. Bideford Bridge stormed through from the back scoring 49 points in a dramatic final end to finish with 254. Tavistock scored 247 and Wadebridge, falling away, finished third with 240 – a pretty tight result overall.
Tavistock could take consolation in having the highest individual scorer, with 62 points. Wadebridge scored the highest single end, with 50 points.
A match worthy of Rotary fellowship and much enjoyed. Very well done Bideford Bridge.
We now look forward to friendly social return matches with earlier opponents, Truro Evolution (at home) and Bodmin (away) later in the year.
Report & Team Photo by Nick Pickles