together with Ikamva Labantu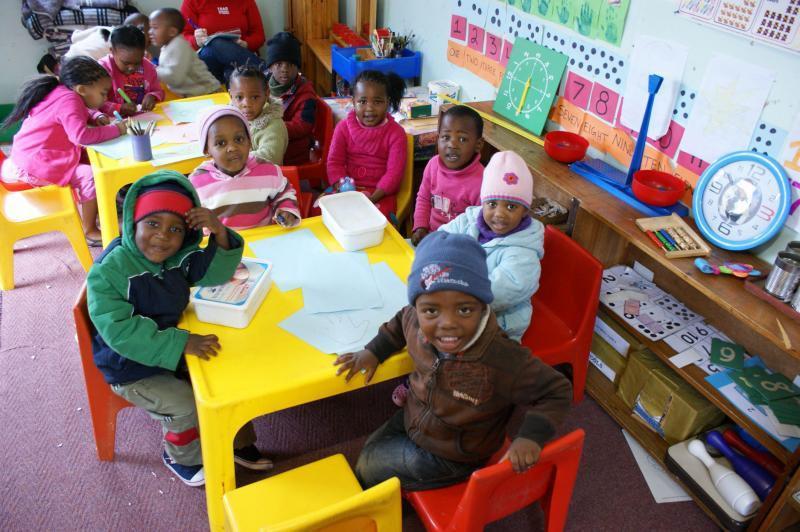 In 2010 Russell Ford told us of his experiences in South Africa, where the very young roamed the streets, or were taken in to their houses by older local ladies, the Mamas, and looked after and taught with up to 20 tiny tots in a single room. Many of these 'day care centres' were backyard shacks where hygiene and other facilities were extremely poor.
Together with Helen Lieberman, Russell set up The Auntie Project. Helen had already established Ikamva Labantu, a South African non-profit NGO that works in the townships in the greater metropolitan area of Cape Town, and was proposing to build and equip a training centre for Mamas.
Through 2011 and 2012 we worked with Russell, Helen and The Rotary Club of Roggebaai to raise $21177 from our own funds and matching grants from District and Rotary Foundation. Our commitment was £5,387, and the project was signed off in 2014.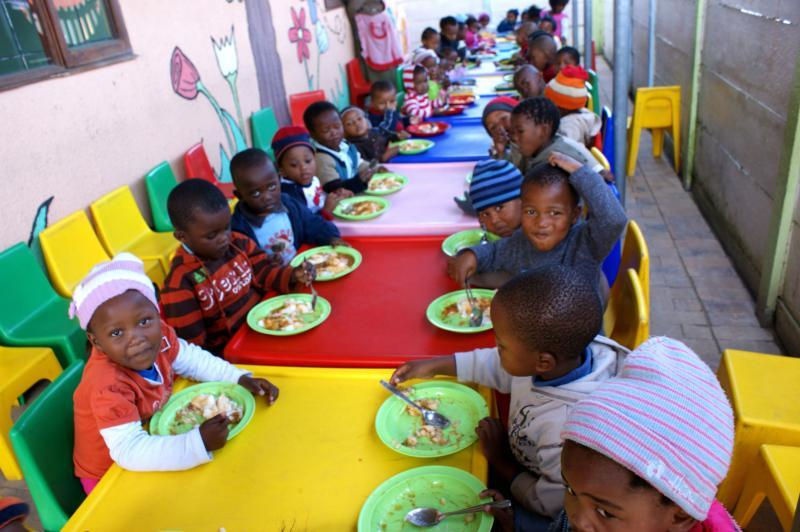 The aim of The Auntie Project is to give community pre-school teachers the skills needed to create and sustain a safe and stimulating pre-school environment, and to prepare young children for future learning. A centre has been equipped with a model pre-school to give trainees hands-on experience, and to support the pre-school teachers who represent over 400 pre-schools within the township communities.
Running costs are supported by the government. The project will never be fully self-sustaining, as many of the parents are too poor to pay school fees. Ikamva Labantu will always have to fundraise to provide the balance.