A Competition organised by local Rotary Clubs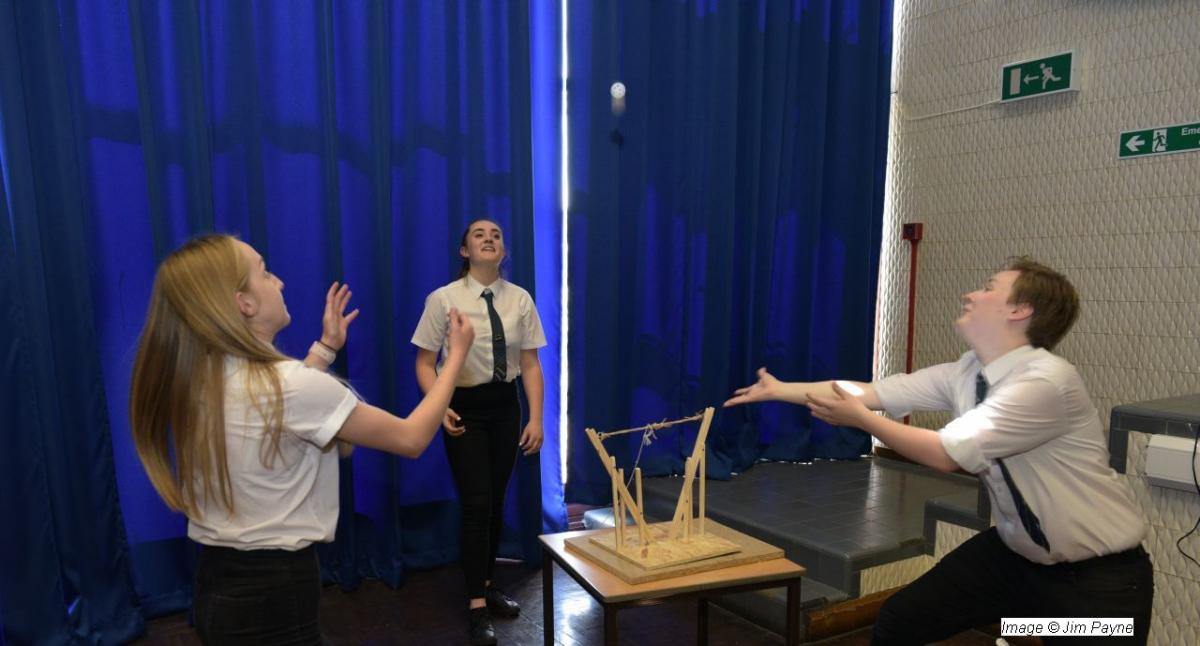 Club members please log in for more information.
A TEAMfrom Woodmill High School proved themselves to be technology high-fliers on Monday when they triumphed in a special inter-school tournament which was mounted on Monday at St Columba's High School by the Rotary Clubs of Dunfermline, Dunfermline Carnegie and West Fife.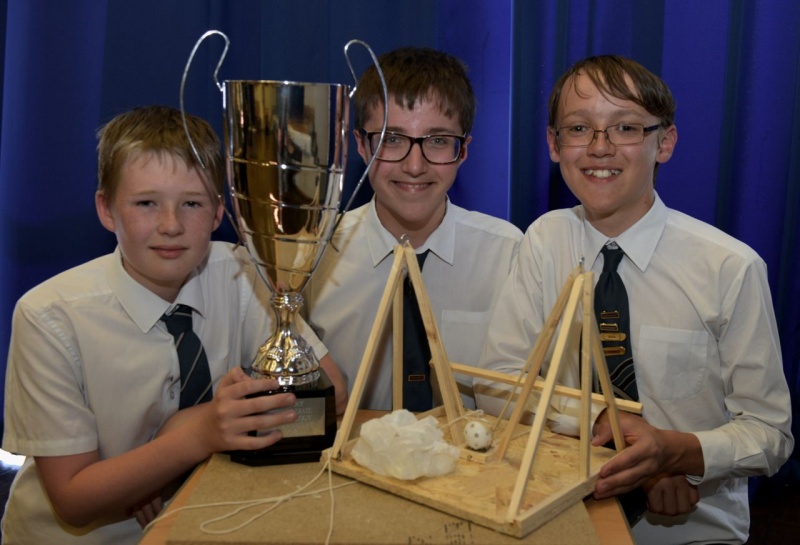 Images on this page © Jim Payne
The local Rotary Technology Tournament, sponsored by Babcock and Exxon, saw multiple teams from Woodmill, Dunfermline and St Columba's High Schools compete against their peers to design and build a solution to an unseen technical task which challenged their knowledge, ingenuity and manual skills, as well as their ability to work as a team.
The teams were tasked to build, using a limited number of supplied components, a launch mechanism capable of accurately rocketing a "space capsule" to a height of three metres and returning it to the ground with the aid of a parachute.
Every team had to produce a portfolio detailing their design and decision making process, as well as construct the launch pad itself.
The completed space-capsule launchers were then tested on a launch pad base and judged by a team of engineers from Babcock, Exxon and STEM, who were assembledby Dunfermline Rotarian Noel McKenna and headed by Rotarian Stuart Nichol, from the West Fife Club. Stewarding was provided by apprentice engineers from Exxon.
A Rotary spokesman said, "The standard was exceptional and left all the judges very impressed with the approach, design and construction of the space launchers. Several exceeded the challenging performance criteria.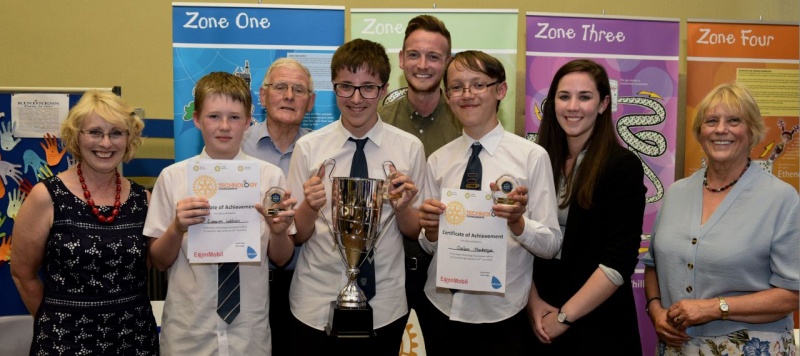 Images on this page © Jim Payne
"This event was only made possible by ourinter-club collaboration and the generous and valued sponsorship from Babcock and Exxon. This significant and innovative addition to our Youth & Schools effort was a great success and will hopefully lead to more such challenges being staged in the future."