The schedule for the day and the prizes to be won.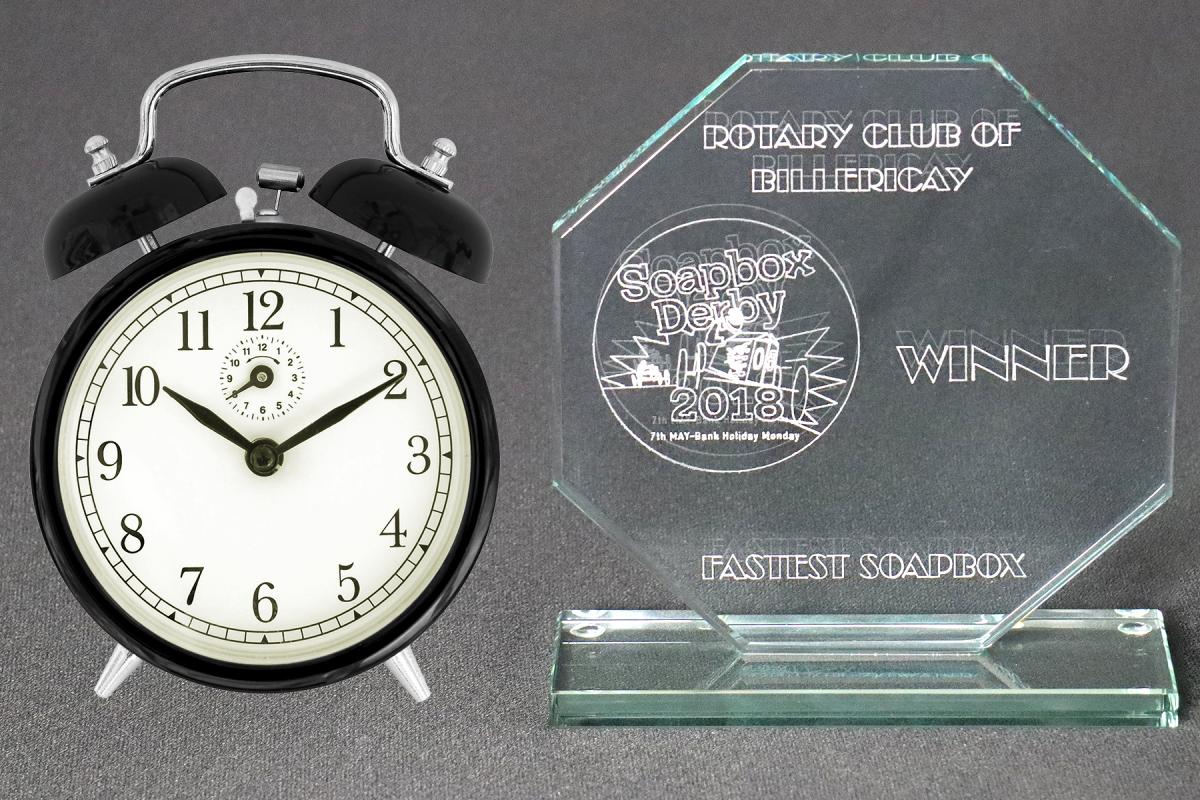 Programme and Prizes
100% of ALL Profits raised will go to Local and International Charities supported by Rotary including:

International: Médecins Sans Frontières (Doctors without Borders), Rotary's End Polio Now, Ciamanda Primary School, Kenya

Local: Little Havens Children's Hospice, Essex & Herts Air Ambulance, Local Schools

Key Dates
Entries will be accepted ona first come first served basis. The limit is 60 Racing Soapboxes so when we reach this limit Entries will be closed.
So Enter now to guarrantee a place.
Scrutiny
Wednesday May 1, 2019 - 6 p.m. - 9 p.m.

Information required:
Documents
Safety Equipment
Eligibility

Venue
The Car Park at the side of Unbar Rothon's factory - Radford Way, Billericay, CM12 ODR

Spectators' Programme for Race Day
Bank Holiday Monday 6th May 2019


06.00 - 08.00 a.m. ARRIVAL (VIA WESTERN ROAD ENTRANCE)
08.30 a.m. ASSEMBLY and DRIVERS' BRIEFING

08.30 a.m. ALL VEHICLE MOVEMENTS STOPPED ON THE FIELD

09.30 a.m. TEST RUN - Event Organisers
(To ensure track readiness)
09.45 a.m. Start 1st Races
12.45 p.m. Lunch Break
13.45 p.m. Start 2nd Races
16.45 p.m. Parc Ferme
17.00 p.m. RESULTS POSTED & PRIZE GIVING - Race Control

PLEASE NOTE: The above schedule may change. All information will be confirmed at the Drivers' Briefing


PRIZES

STUDENT (12 years to 21 years old)
£50.00 + Trophy

£30.00 + Trophy

£20.00 + Trophy
CORPORATE

WACKY RACERS

3 FASTEST TIMES OVERALL (Fastest 3 Soapboxes all categories)

£50.00 + Trophy

£30.00 + Trophy

£20.00 + Trophy
BEST CONSTRUCTED SOAPBOX (1 additional Trophy selected from any category)