Primary School Quiz 2018
The PSQ final was held on Saturday 9 June.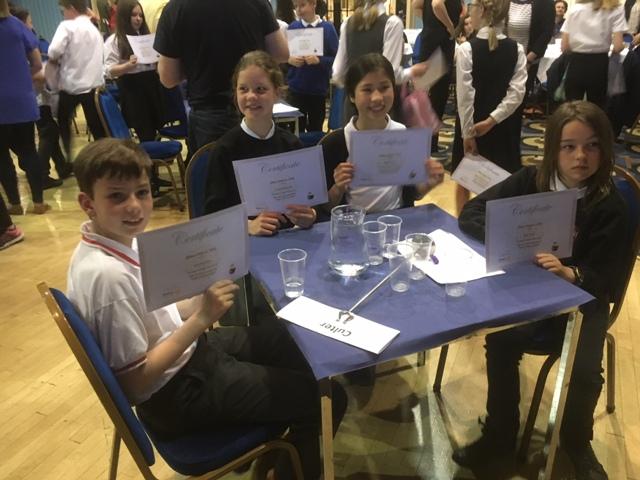 The event was a really great success and very exciting for the school teams. Culter team was made up of Tom Mannion, Iona Westwood, Rory Nicol and Angelika Lau who all performed amazingly well, being mid point at the halfway stage then storming back to third position but eventually fell back to be overall 7th out of a total of 16 finalist and a total of 500+ schools taking part across Scotland. A truly great performance. The head teacher Susan Chalmers was very impressed with the event and the team. I thought that the questions this year were much harder than previous years so it makes the performance even more impressive.
At the end of the ten rounds there was a tie for 1st position so a tie break of a further six questions was held. The winning school was Pittencrieff followed by Craighill then Robert Gordons in third position.