President's Message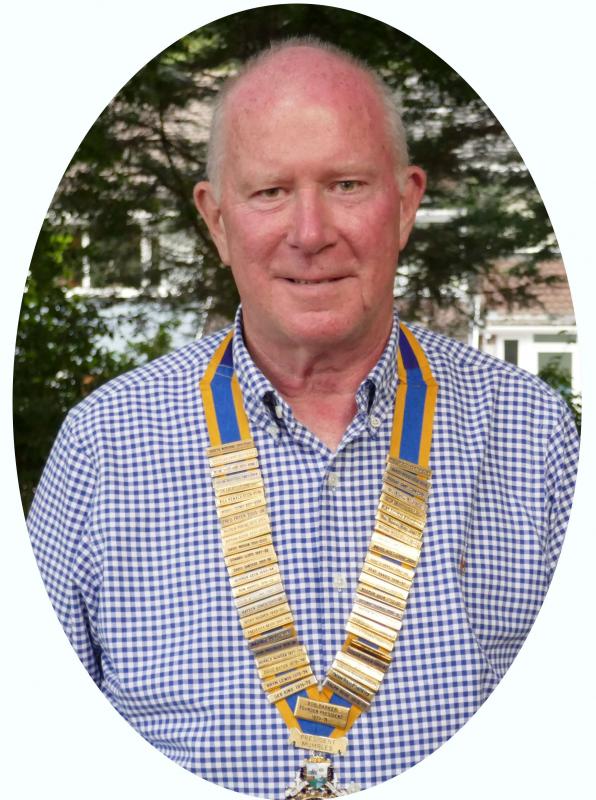 President's Message
Thank you for visiting the Mumbles Rotary Website, I hope you find the information both interesting and informative. I have been a member of Rotary for six years and now find myself President of this friendly and sociable club. The year ahead looks like being an exciting one for all club members as we are celebrating our 50th Anniversary and will be looking back on what the club has achieved in that time. At the same time we will also look ahead to a full calendar of events and social gatherings.
Club members come from a host of backgrounds and bring with them the many strengths, interests and expertise that we can use in order to support fundraising for both local and international charities. Many people we meet are aware of Rotary but unsure of what we do. Reading the information on this website is a good start and meeting up with one of our members is an even better way of getting an insight into Rotary.
We meet twice monthly at Norton House Hotel where we plan events and projects that we hope will benefit others. Some of our projects are undertaken with our sister clubs in Swansea and Morriston and working together we have raised funds to support a variety of local and international charities. You may have seen us in the park organising the 'Mumboules Fun Day' or accompanying Father Christmas on our street collections. We aim to make the planning and execution of our fundraising events enjoyable occasions for all concerned.
During the year you will read in the press about the good work we have been involved with over the past 50 years and our Facebook page will keep you up to date with photographs and comments of our current events.
If you are interested in supporting the less fortunate in our community, meeting likeminded people and friendship why not think of joining us - you will be made most welcome. Send us a message via our website Contact list or by post via Norton House Hotel, and we will do the rest.
Gareth Morgans