Mary's Meals Backpack project
Buckingham Rotary Club are supporting the Charity, Mary's Meals who by providing a daily meal in a place of education, chronically poor children are attracted to the classroom where they gain a basic education that provides an escape from poverty.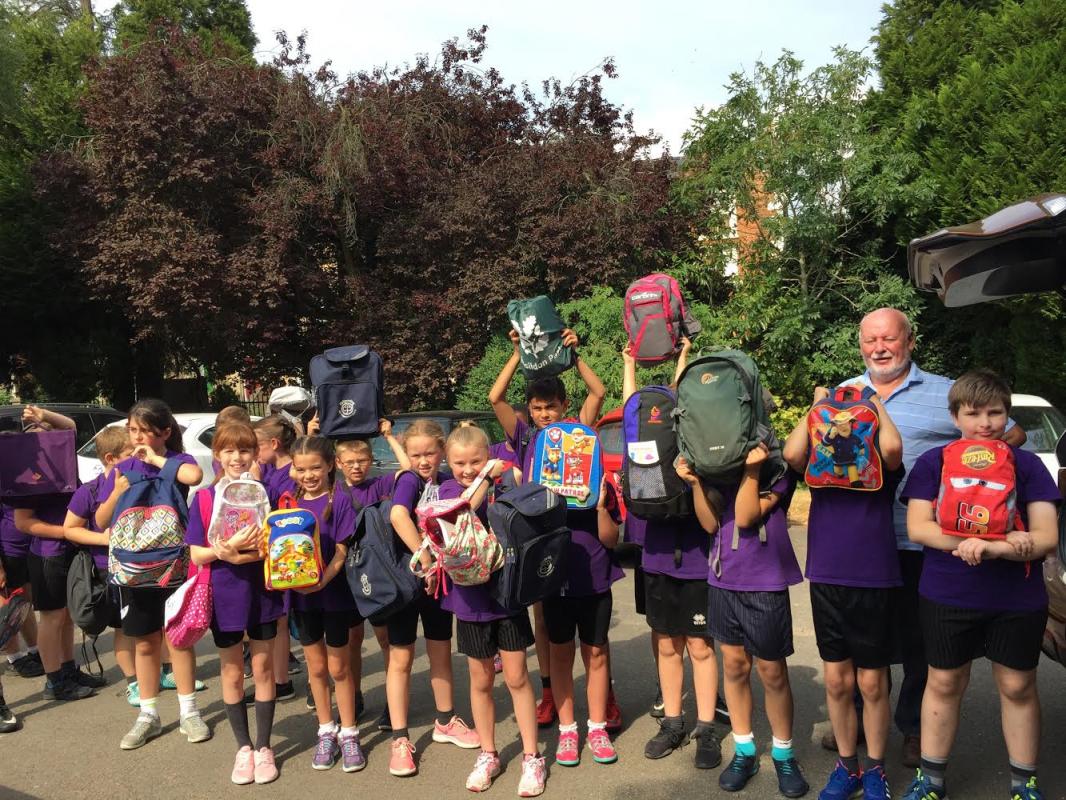 The Mary's Meals Backpack project is a simple way of helping children from poor families in these countries get to school. Parents cannot afford to buy basic things like pens and notebooks or even suitable clothes for their children to wear to school. And so their children miss out on school and the education that can help them escape from poverty when they grow up. Early this year 50 backpacks were filled by Buckingham Rotarians and the idea to involve local schools came about!
Following presentations by Buckingham Rotarians to the children in some of the Buckingham Schools, pupils have been helping to solve this problem by filling an old school bag or backpack with some everyday things that Mary's Meals will then send to the children who really need them.
Participating schools so far include:
Akeley Wood Junior School
Buckingham Primary School
George Grenville Academy
St James & St John School, Chackmore
Buckingham Rotary are delighted that a further 139 filled backpacks are now on their way to children who perhaps have never received a gift in their lives. Congratulations and a huge thank you to the headteachers, teachers, parents and in particular to the pupils of our local schools who have made this possible.
Buckingham Rotary President, Janis Harding said 'We are overwhelmed by both the enthusiasm and interest in this project. The pupils have shown real compassion and understanding and were keen to help children far less fortunate than themselves. It has been a great lesson in recycling, sharing and has shown their great organisational skills at such a young age. Other local schools are taking part during the next school year and we hope to involve local young people through Cubs, Beavers and Guides etc - please support this really worthwhile project.'