Sowerby Bridge Rotary club has delivered over 235 rucksacks to the homeless/roughsleepers in the Calderdale area. These rucksacks have proved to be a lifeleline to these people who often through no fault of their own find themselves homeless. The rucksacks provide much needed comfort as they contain:
a four season sleeping bag, foil backed sleeping mat, Bivvy bag, warm hat, scarf, gloves and two pair of thick warm socks plus the all important hygiene box which contains facecloth, liquid soap, shampoo, toothbrush and paste, comb, deodorant flask and hand sanitiser.
All rucksacks have the Rotary logo and Rucksacks4Homeless logo.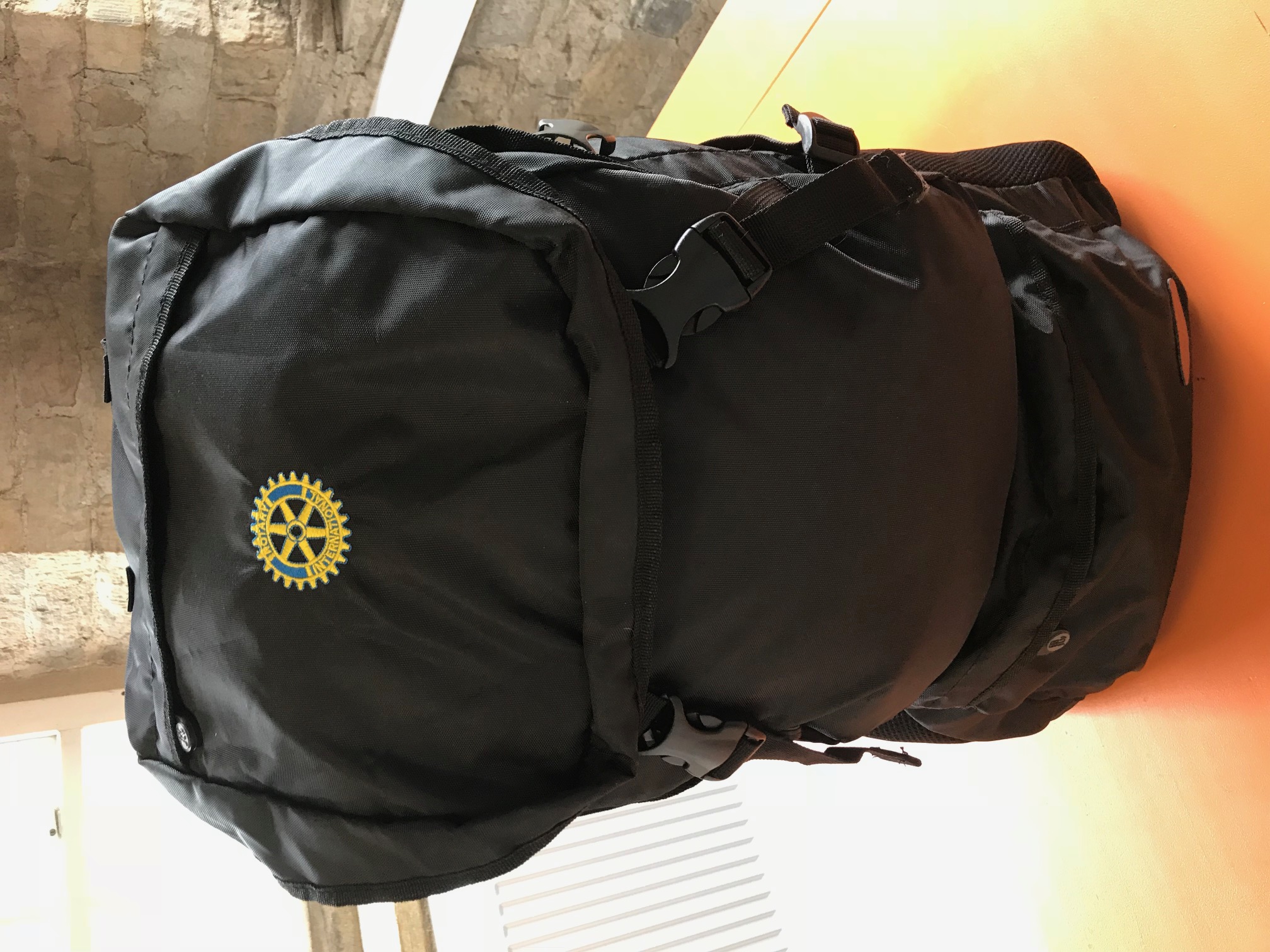 These rucksacks are well received by the homeless/rough sleeper, comments that have been fed back to us report: "this rucksack probably saved my life" "at least we know that someone does care about us" "I have not had anything to call my own for a long time" "these rucksacks gives us some dignity" all heart wrenching comments which makes this project so worthwhile.
Please donate to this worthy cause, each rucksack costs approximately £75. Please contact: Hazel Brindle for further information: hazelbrindle@rocketmail.com
Please note that every penny raised in this appeal goes to the homeless
As part of the rucksack content the flask is labeled as part of the flask fill scheme devised by John Spencer. This scheme enables the homeless person to take the flask fill flask to any food outlet who displays the scheme label and have their flask filled with a hot/cold drink. Contact countrystores1@hotmail.co.uk for more information.
Easter & Christmas is Choc & Sox time when we visit the Ebenezer /Gathering Place, Halifax to distribute a bar of chocolate and socks to those in need. We also leave small gifts and sweets for the children at the Gathering Place. Contact hazelbrindle@rocketmail.com and coutrystores1@hotmail.co.uk for more information.