Club visit to Thames Valley Adventure Playground
Thu 25th April 2019 at 20.00 - 22.00
There will be no meeting at the Tudor Barn this week. Members will visit TVAP to meet with staff and have a simple supper.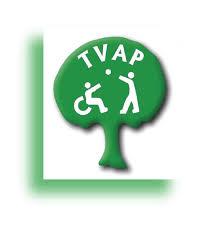 As children, most of us would take for granted the chance to get out and about, exploring, climbing trees, visiting the park and hanging out with friends, but for many children and adults with a special need, it just isn't possible. If you have a physical disability, the difficulties are more obvious, but, if you have a learning disability, sensory problems or autism, you may find it hard to relate to other people and to join in their games.
A Registered Charity (No. 278336), since 1982 the Thames Valley Adventure Playground has provided a chance for children & adults with all types of special need to enjoy the fun, freedom and friendship afforded by the opportunity to play and share experiences in a safe and stimulating environment, with users travelling from Berkshire, Buckinghamshire, Oxfordshire, London and beyond.
Wheelchair-accessible roundabouts and swings, elevated walkways allowing someone with profound and multiple difficulties to enjoy the excitement of 'climbing' trees, multi-sensory rooms to stimulate and relax, with specially-trained staff to provide help and support - these are just a few of the things on offer.