SALUTE TO TRAD JAZZ
Fri 19th October 2018 at 19.00 - 22.00
Chris Walker and the Pedigree Jazz Band present their Salute to Trad Jazz - St Mary's Church, Chard - Tickets £12.50 to include light refreshments and coffee / tea. Bring your own drinks. TICKETS ARE LIMITED SO DON'T LEAVE IT TOO LATE.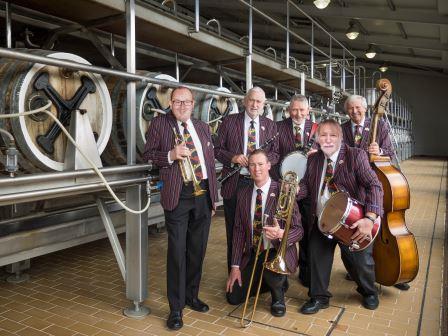 Join Chard Rotary Club members as they enjoy a "SALUTE TO TRAD JAZZ" on Friday 19th October 2018, starting at 7.00pm.
Tickets for the evening, which takes palce in St. Mary's Church, Chard, Somerset, are available at a cost of £12.50 per person, which includes light refreshments and coffee/tea. You are invited to bring along any other drinks that you would like.
Tickets can be obtained from President Mike Trott (07484192185); Rotarian Chris Bagg (01460 61076); Barrons Outfitters, Holyrood Street, Chard or Eleos, Fore Street, Chard.
All profits from the evening will be donated to Barnardo's; Magdelen Farm and other Rotary charities.
TICKETS ARE LIMITED SO DON'T LEAVE IT TOO LATE TO BOOK