Thames Link Vol 23.1 August 2018
August 2018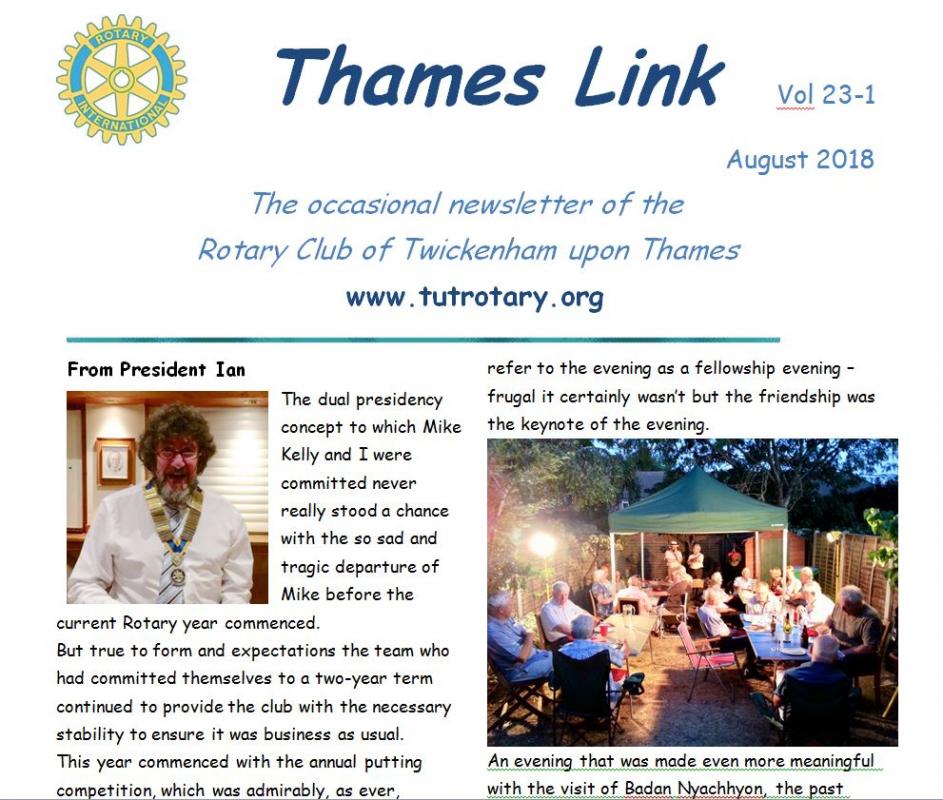 Show related pages
Thames Link is the Newsletter of the Rotary Club of Twickenham upon Thames. With a message from the President, photographs of events the club has run or attended, and news about new Club members, it is full of interesting snippets.
This issue includes a brief history of the dictionary project which has sadly come to an end after about ten years. It was felt that the investment in books was no longer merited with preference being given to "Google" rather than the written word. Photos and stories from the beneficiaries of our "Microfinance project" in far off parts of the world are inspiring. We also have photos and descriptions from the Club visits to Greys Court house and gardens and Turner's House in East Twickenham. Completing the issue is a snapshot from our inaugural meeting 40 years ago!
Click on this link: TL__Vol_23-1.pdf
We hope you enjoy reading the newsletter for August 2018.