The people in Central Lombok are in good spirits. They're cleaning up the rubble and making spaces for shelters. All are doing their best to salvage reusable materials and build themselves a proper shelter before the rainy seasons starts.
The children started to go to school again, although they're studying under tents in the open spaces of the school compounds because the they are still frightened to be inside buildings.
A brief overview of the situation here in Central Lombok is the government is giving out 4,400,000,000IDR (£227,000) to build 1,500 temporary shelters, when in fact they need at least 4,500 shelters. In Northern Lombok, the numbers needed are much greater.
With the donations received by the Kura Kura Surf Camp appeal, they have sponsored 4 temporary shelters: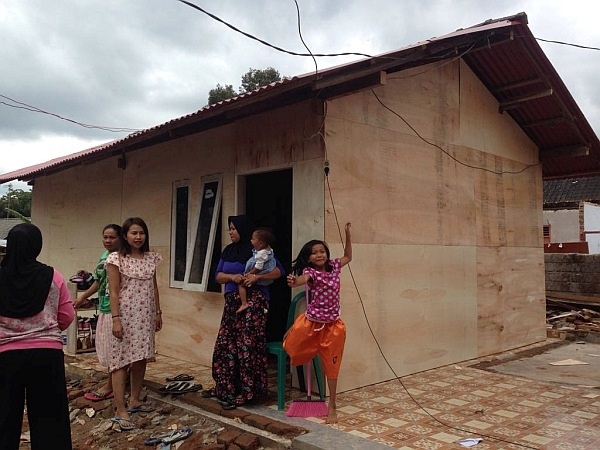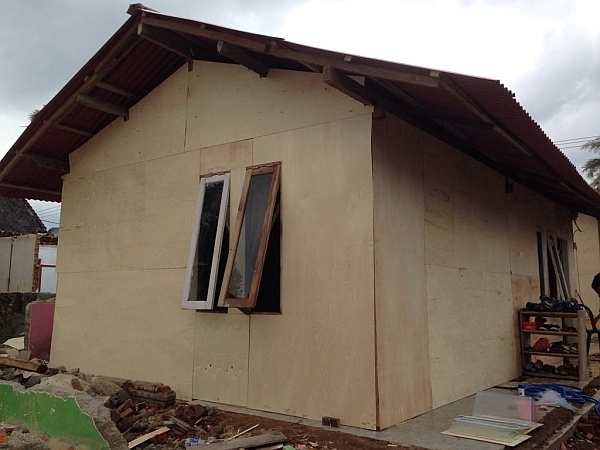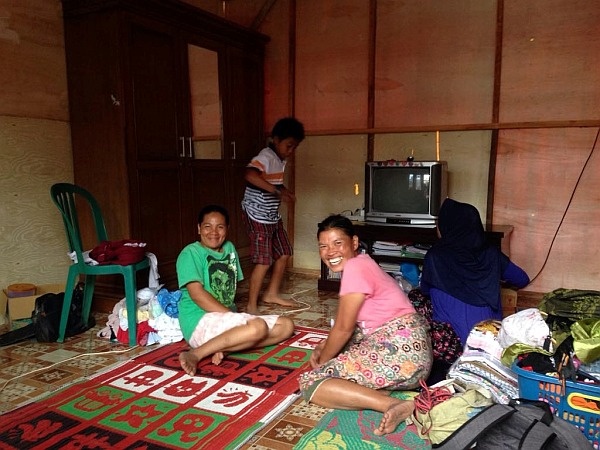 The Dome for Lombok project was kick-started 2 weeks ago in the region is called Batukliang, and we're in a village named Montong Dao.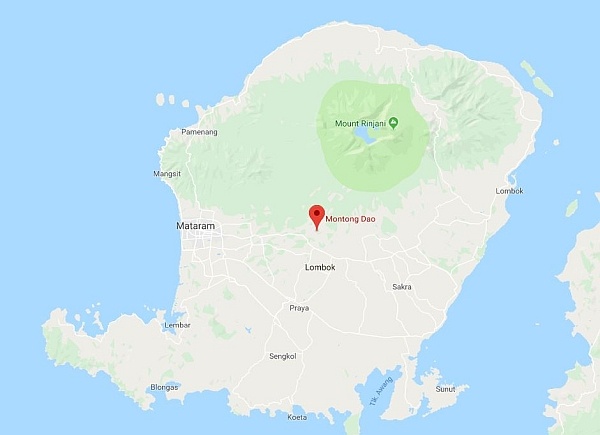 The Non-governmental organizations that we're working with MDMC (http://www.mdmc.or.id/index.php) has selected a local family for whom we're building a Dome for.
The head of the family is Mr. Awal, he has 3 children, with eldest son in University of Mataram, middle son in primary school, and a 9 month old baby girl. He has been a carpenter and welder for 20 years.
Initially, we started by digging out the trench, then for the foundations laying 4 layers of super adobe earth bags. Yesterday, we've finished building the kitchen wall and today, we're putting in door frames and will start building the 2 domes.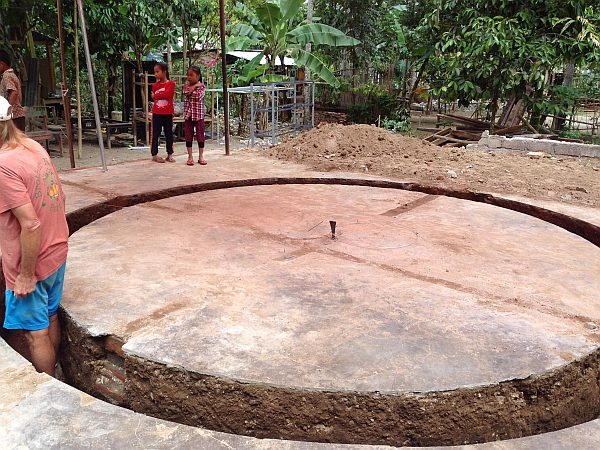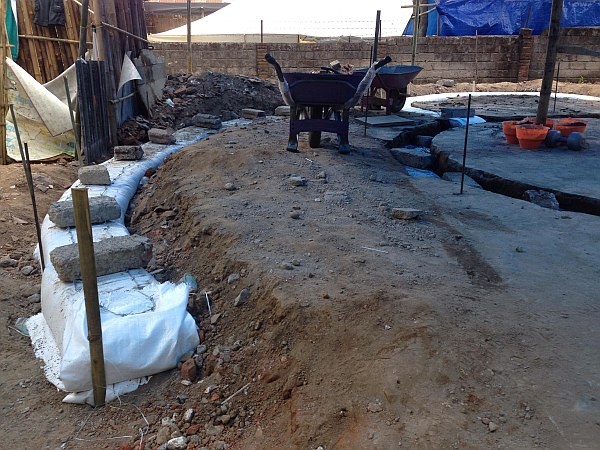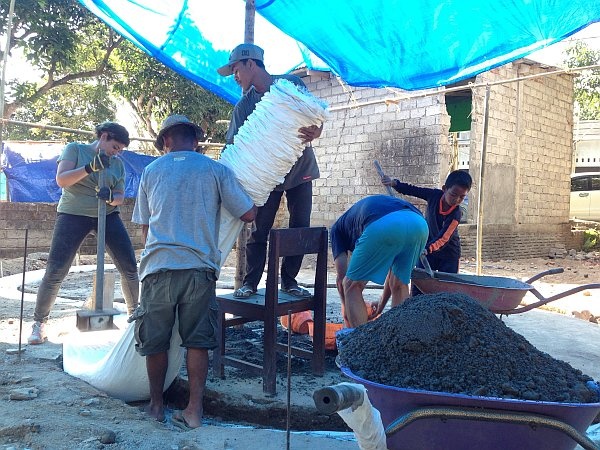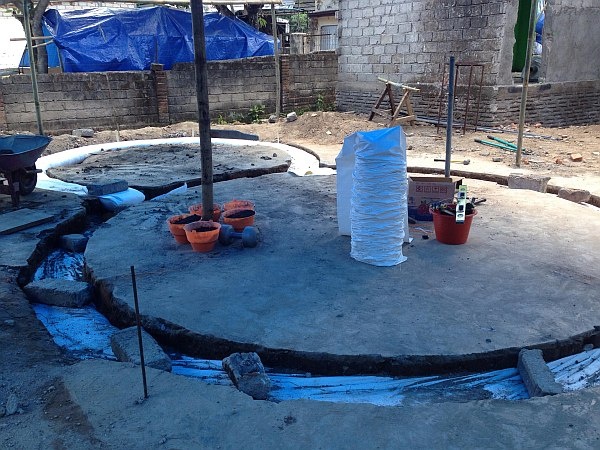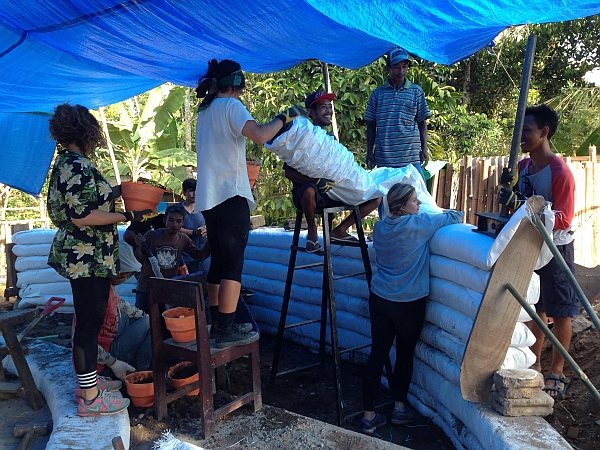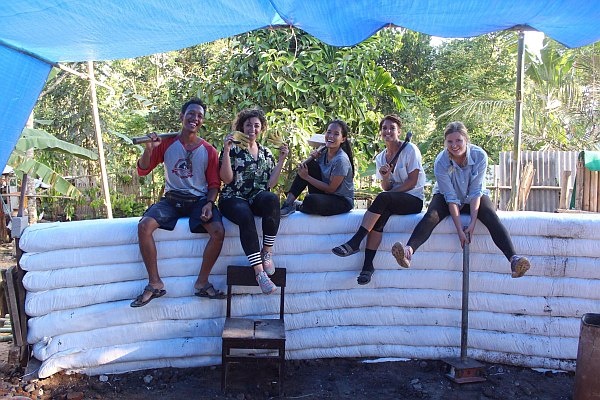 More information about other Domes can be found at Crowdfunding page Domes for Lombok
I'll be making a short interview video for the Crowdfunding page about the progress of the Dome house with Mr Awal soon. Once that's done I'll make sure to send it to you, to share it with the Rotary club that'll be amazing.
Once again, thank you very much for checking in, if you've got any more questions or need more materials (pictures etc.) do let me know.
Stephanie
Kura Kura Surf Camp