Club AGM
Thu 18th April 2019 at 12.30 - 14.00
CLUB AGM - Agenda attached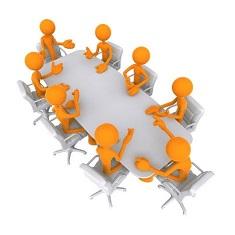 Annual General Meeting 18th April 2019
Agenda
1. The President to open the meeting; apologies will be recorded.
2. To elect the Junior Vice President for 2019/20
3. To receive the Treasurer's report for March 2019 and proposed budget for 2019/20.
4. To elect any Honorary Members for 2019/20.
5. The President Elect to give details of the Committee Chairmen he proposes for his year of office and to confirm their election.
6. To elect ordinary members of Council for 2019/20.
7. To appoint the Club Auditors for 2019/20.
8. To confirm the appointment of the President, Treasurer and Secretary for 2019/20 as Trustees of the Club's Trust Fund for that year.
9. Any other relevant business permitted by the President.
Please note that the annual reports from the Council and Committees for the current Rotary year will be given at the Business Meeting in June.