Help us make Marlow a 'Dementia Friendly Community'!
Dementia Friendly Communities is a programme by Alzheimer's Society which facilitates the creation of dementia-friendly communities across the UK. Marlow Bridge Rotary Club is looking to see how we can work towards a Dementia Friendly Marlow.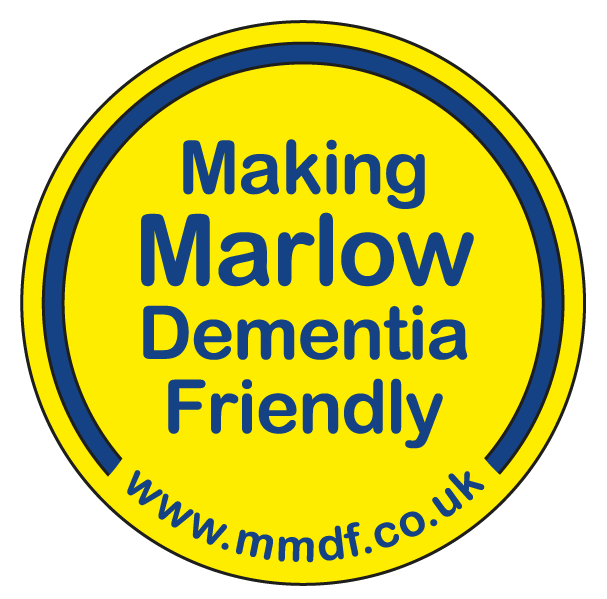 Painting the Town MMDF Yellow!
A Rotary backed, community project has been started to Make Marlow Dementia Friendly (MMDF).
Once MMDF is fully established, it will be run by many key stakeholders from across the Marlow community, under guidance from The Alzheimer's Society. Paul Bolton, MMDF committee chair, explained: "Presentations and Dementia awareness training sessions have already been started in Marlow and many more events and initiatives are being planned. The idea is to start something sustainable that the carefully selected stakeholders can support, manage and grow."
The main aims of the pilot project are to:
bring the Marlow community together to make a difference to those living with dementia, as well as their carers and loved ones.
reach out to those caring for those living with dementia.
engage in awareness raising activities and education in Marlow.
encourage schools to help pupils to better understand dementia.
identify and encourage Marlow based organisations and businesses to be dementia aware and help them to get involved.
identify, and if necessary, create venues for MMDF events, including dementia cafes and recognised safe places.
encourage closer awareness and links with medical and first contact emergency services
With this in mind we are running:
DEMENTIA FRIENDS AWARENESS AND INFORMATION SESSIONS: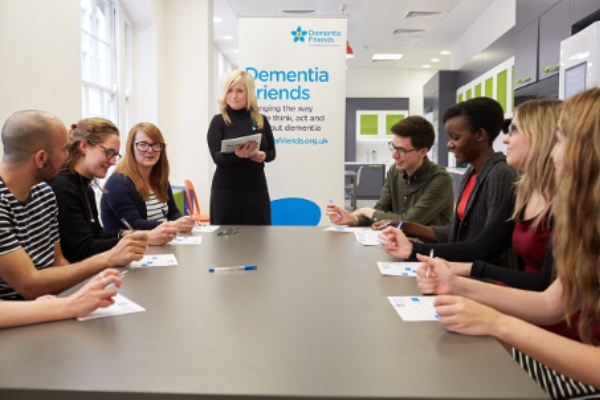 We are encouraging people from across the town to attend short Dementia Friends Information sessions at Marlow's Cliveden Manor Care Home and at other venues. This is all as part of the UKs biggest initiative to change the way people think, act and talk about dementia. We also want to take these a step further and identify and train more locally based;
DEMENTIA CHAMPIONS, qualified to run the above information sessions, run more of them locally and act proactively as MMDF ambassadors, encouraging others to make a positive difference too.
Paul Bolton MMDF Committee chair says: "Overall, this is a very big project, started late last year and we have achieved a great deal in a short amount of time. We have brought together a great team of individuals with specialist skills, have just launched the MMDF Facebook page and we will soon be launching a dedicated MMDF website. We hope to see shops, restaurants, public spaces and other organisations throughout Marlow displaying our distinctive yellow MMDF badges to demonstrate their involvement in this major community project"
We have obtained the whole hearted backing and support of two of our Members of Parliament; Dominic Grieve MP for Beaconsfield and Marlow and Steve Baker MP for High Wycombe including part of North Marlow. In addition, our Marlow Mayor; Chris Funnel has also pledged his support.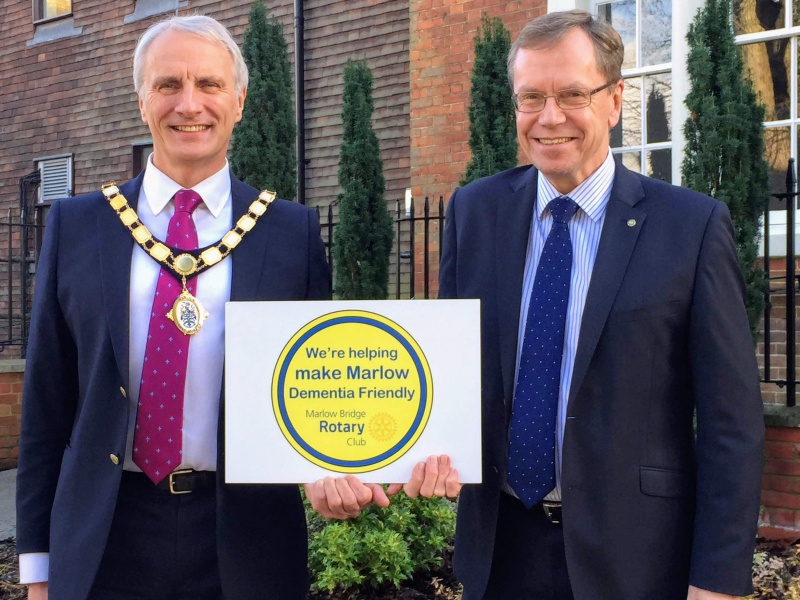 To find out more, offer your support or just communicate with the MMDF committee team please let us have your details below and will respond quickly.
WEBSITE: www.mmdf.co.uk (is being developed)
Further media information can be obtained from Carla Delaney at 01628 526456 or 07596 125543