DISTINGUISHED GENTLEMEN'S RIDE
Sponsoring a Worldwide Charity raising money for Prostate Cancer Research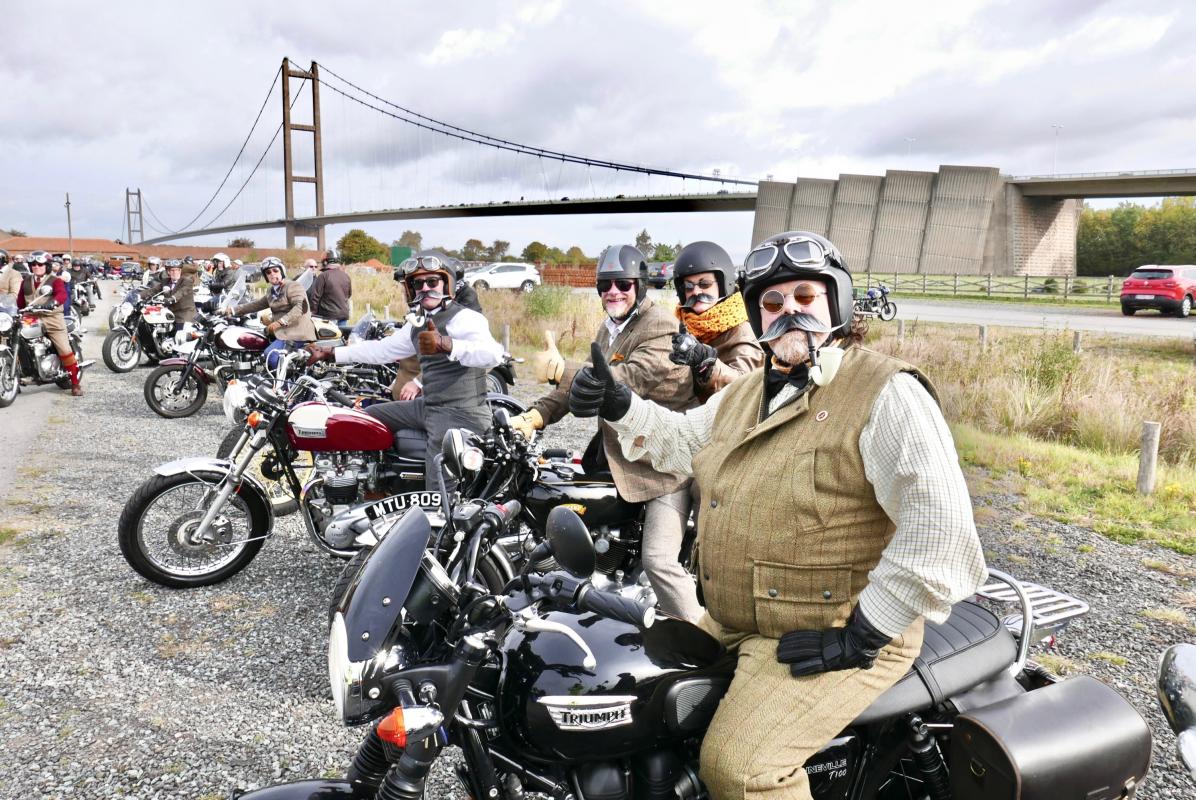 The even has been cancelled for 2020 but we hope it will return in 2021.

The first DGR sponsored by the Rotary Club of Hull was held on Sunday 30th September 2019. Starting at the Old Tile Works at Barton, the riders crossed the Humber Bridge before travelling down Boothferry Road, Anlaby Road, Ferensway and Freetown Way and congregated in front of the City Hall to be welcomed by the Lord Mayor. Some 104 riders took part .
The International movement is making grants available to assist those first responders who are suffering from mental stress from dealing with the effects of Covid and other emergencies and an outline of their project is given below .
Firefighters, paramedics, police and military veterans are on the front
line of our community each day, keeping our communities safe and well.
But they are also disproportionately affected by suicide and mental
health issues. In partnership with our charity partner, Movember, we are
proud to announce a grants program for mental health programs to improve
support for Veterans and First Responders.

An initial investment of $4.35M USD is being earmarked over the next two
years to support Veteran First Responder initiatives in Australia and
Canada, as well as First Responder initiatives in the UK, New Zealand,
Ireland and the US.

A minimum of eight programs will be funded across all countries, with
the purpose of the grants to identify current programs showing promise
in improving the mental health of men in these groups and to build the
evidence for effective interventions.