Supporting Early Readers...
...by buying new reading books...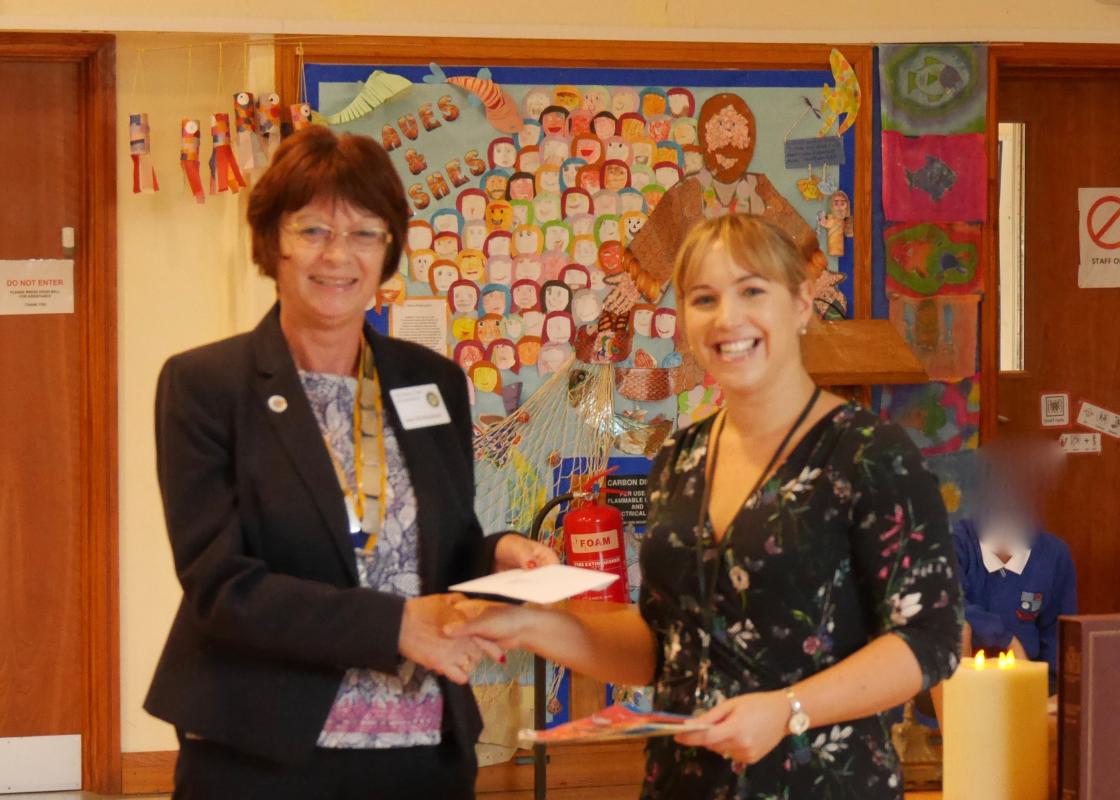 This September, The Rotary Club of Tewkesbury has helped Tewkesbury C of E Primary School to buy new reading books for its youngest children. The School has been investing heavily in phonics and literacy for many years and Rotary's gift has enabled the School to replace 600 books worn out by intensive study and being carried to and from School for home reading.
Here we see the Club's president, Rotarian Anne Bartholomew presenting the Club's donation to Nathalie Arnold a lead member of the School's literacy team.