Great Showcase evening on Wednesday 21st November. Glasses of wine and beer were enjoyed as well as Glaves' pies (and pickles) plus a generous cheese board.
Fifty guests and thirty-five Club members gathered together at the Downe Arms Hotel, mainly focussed on the outcomes of the fund raising Dragon Boats event in June.
Our President Tony Stevens gave a short introduction to proceedings - and to the activities and happenings of our club, by way of information for prospective members and other Club supporters.
Jonathan Knight (Rotary Cavaliers) was masterful in orchestrating the ceremonial thanks to the various participants and the presentation of trophies and cheques.
Representatives of eleven of the benefiting charities were there and The Borough Mayor Councillor Joe Plant and the Mayoress Margaret Plant, handed out cheques including to the four 'headline' Cavaliers causes – Dial-a-Ride, Springhead School, Scarborough Survivors and SASH – Safe & Sound Homes.
Hearty thanks were given to the ten sponsor representatives in attendance and last but by no means least to heroic paddlers from the nine teams represented - led as usual by Foxy Ladies.
There was a lot of mingling and mirth – or networking as they call it nowadays.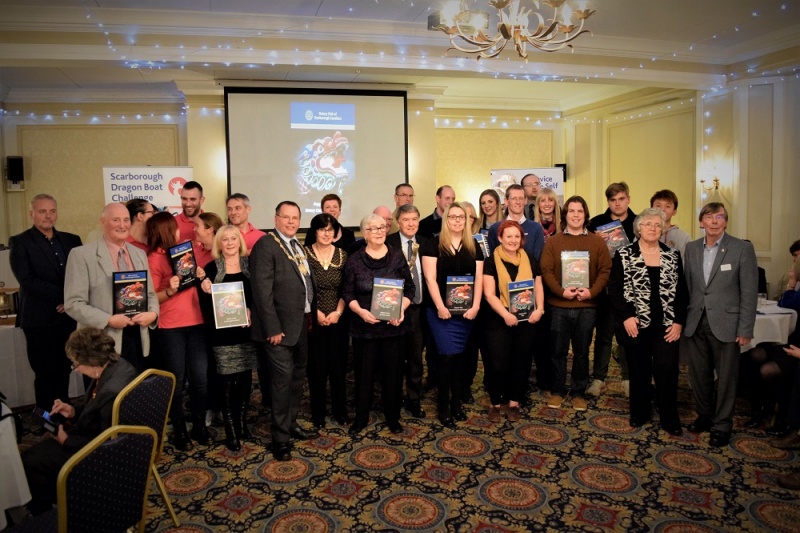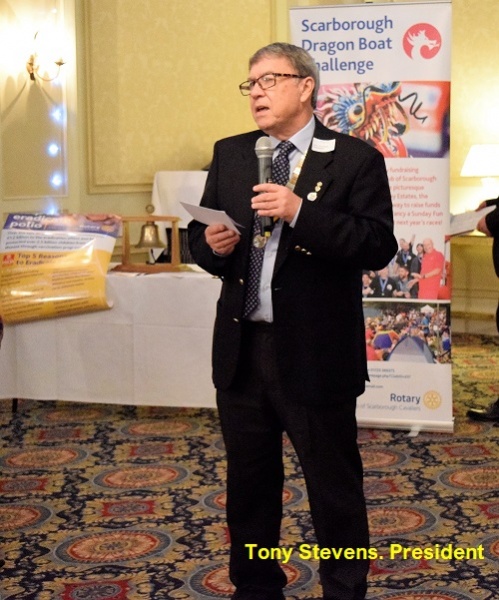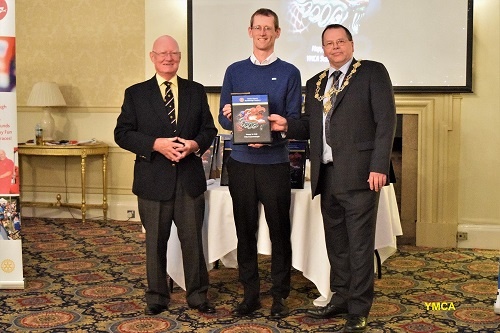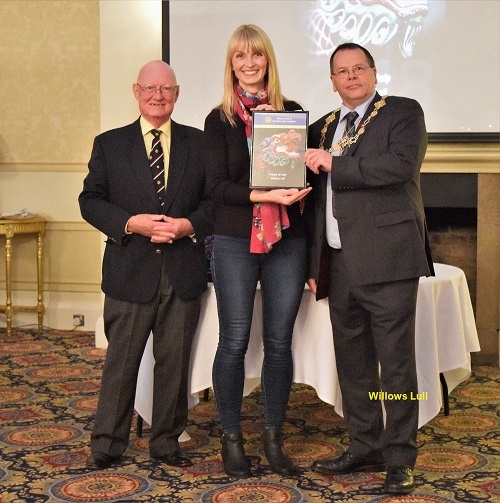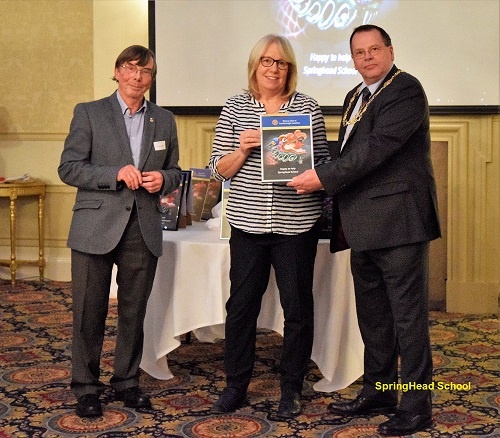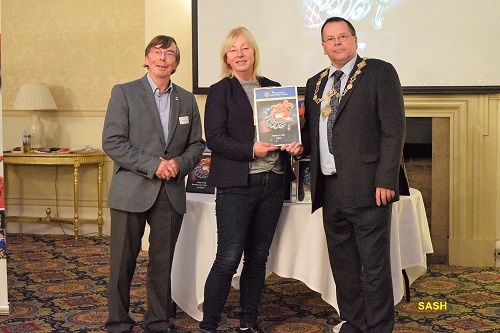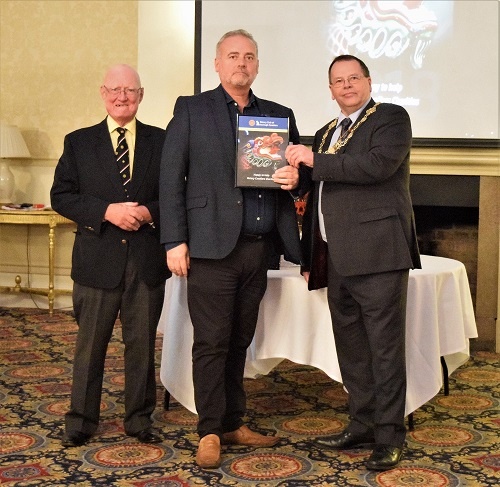 A wide variety of beneficiaries were selected by the 23 teams of Paddlers for this year's Dragon Boats-listed below:
PDSA
Yorkshire Air Ambulance
Hearing dogs for Deaf People
YMCA Scarborough
Kingfisher Swimming Club
Richard Fox Memorial Club
Just for William
Scarborough Talking News
Scarborough Hospital Chemotherapy Dept
Whitby Wildlife Sanctuary
Yorkshire Air Ambulance
Willows Lull
Springhead School
739 Squadron ATC
Scarborough Samaritans
Liam Critchett's next step
Saint Catherine's
Rainbow Centre
Macmillan Cancer Support
SASH .
Additionally, Dial a RIde , Springhead School, SASH and Scarborough Survivors were selected by Cavaliers as their chosen charities for this year for focussed support.
At this year's Dragon Boat event ,the paddlers' and sponsors' efforts raised in excess of £9,000, a proportion of which was passed directly to the charities by the paddlers.
At last night's event , Cavaliers were able to distribute in excess of £6,000 to the benefitting charities , resulting from fundraising efforts through the year.