On 26th October, 160 Rotarians and guests gathered at The Golden Jubilee Hotel for a dinner to celebrate the 50th Anniversary of the founding of the Rotary Club of Clydebank.
Among the special guests were Provost Hendrie, local MSP Gil Paterson and one of the founder members of the Club,. Rev Alex Cunningham, at the time in 1968, minister of the former Union Church.
Baroness Annabel Goldie, was lead guest speaker. A former Rotarian herself, prior to her political career, the Baroness outlined and praised the devotion and enthusiasm of the Clydebank club in its fundraising efforts in support of both local and international charities. District Governor, Jim Ross, highlighted the great Club spirit found among members and supporters.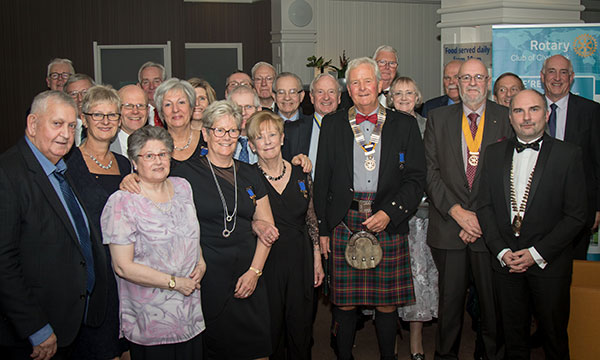 The club ethos of " Doing good while having fun!" was highlighted throughout the evening and true to form a Grand Raffle raised over £1400. This money is destined to give further support to Bankie Talk the Rotary Club's community charity of the year whose volunteers record articles and events from local and national newspapers and distributes recordings to blind and visual impaired members of the Clydebank community. Cash was also raised for Rotary International's commitment to 'End Polio Now'.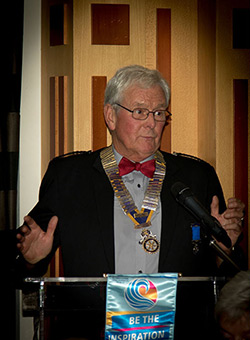 President of Clydebank Rotary, Colin O'Brien said
"This event and our whole anniversary year is showing us just how much support and acknowledgement is given to the Rotary Club by the wider Clydebank Community, now and throughout the years, for which we are very grateful. The Club is in good shape for the next however many years to come. This would be a good time for others interested in the work and activities of Rotary to come along as a guest to one of our regular Friday lunchtime meetings at Clydebank and District Golf Club in Hardgate from 12.45 - 2 pm."