Westbury Heritage Centre
Wed 24th October 2018 at 18.30 - 19.30
Some members of the Rotary Club of Westbury visited Westbury's Heritage Centre in the High Street.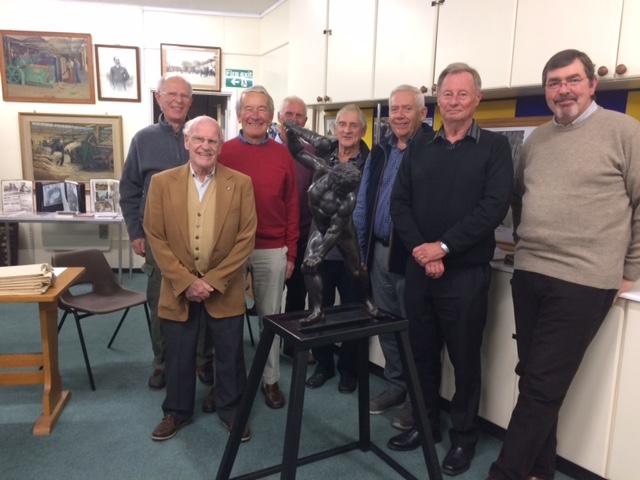 The Westbury Heritage Centre was featured this year on the BBC's "The Repair Shop" programme, which stepped in to repair the cast iron statue of the mythical hero "Hercules", which weighs more than 300 kilos. It was attached to a beam engine in Bitham Mill, and was saved when the engine was scrapped in favour of electrical power. Following a fall, Hercules became detached from his club but, thanks to the programmes' specialist skills, he has been reunited with it and is now proudly back on display in the Centre.
The Heritage Centre is run by a dedicated band of volunteers, who keep it open 10am - 4 pm on Tuesdays, Thursdays and Fridays, and 10 - 1 pm on Wednesdays and Saturdays. On display, there is a wide range of photos, documents and artefacts relating to Westbury's past, including archeology, wool, cloth, gloves, railway, mining, cement and important historical buildings. The Heritage Society has Charity status, and runs a regular programme of talks and events for members and non members to enjoy. It is a fascinating place to visit and browse, helped by a wide range of reference books, historic photos and maps. Take a look at their website - www.westburyheritagesociety.org.uk - and do visit the Centre in the High Streetif you can. Entry is free, but donations are welcome.
Westbury Rotary Club is very grateful to Liz Argent, who kindly gave up an evening to show us arouind and give us a talk on the histrory and work of the Centre.