Donation of nebulisers to Basildon hospital
Six nebulisers donated to Basildon and Orsett hospitals to help patients with respiratory condition.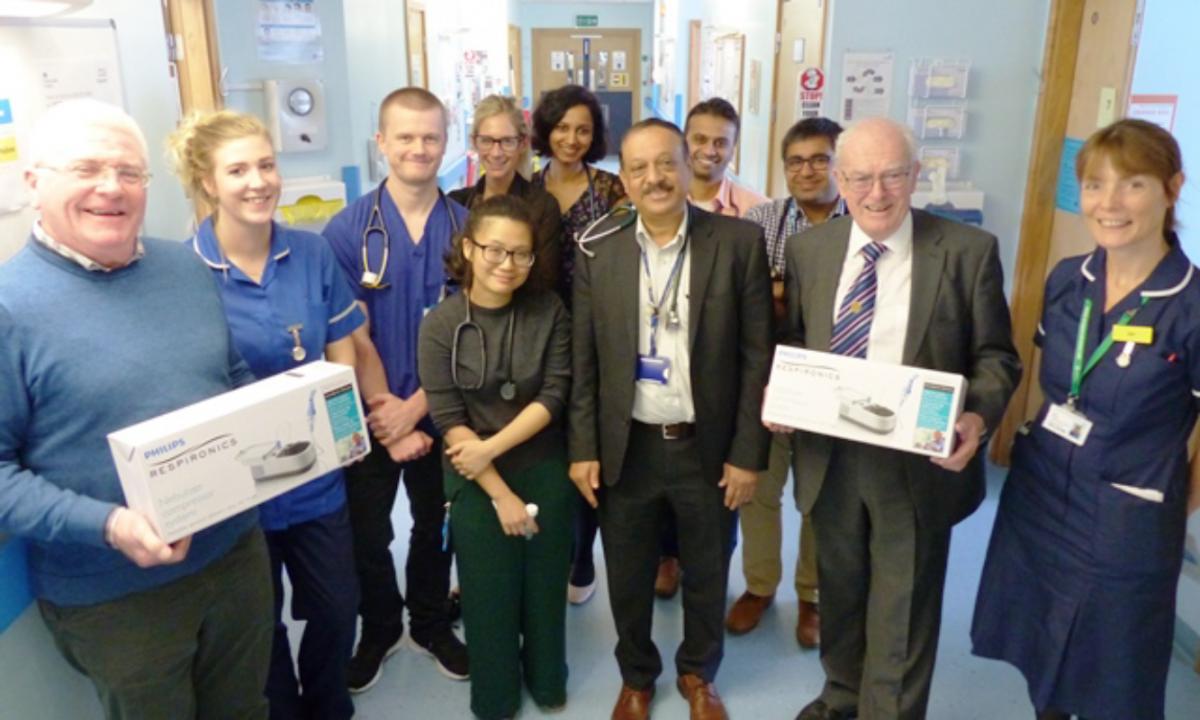 A local Rotary Club has helped out respiratory patients this winter with additional equipment for the wards at Basildon University Hospital.
The Brentwood à Becket Rotary donated six nebulisers in total. Two went to Orsett Hospital and four to Florence Nightingale and Marjorie Warren wards at Basildon University Hospital.
A nebuliser helps you breathe in medicine as a mist, through a mask or a mouthpiece and are used by patients with respiratory conditions, such as COPD, asthma and bronchiectasis.
Pic: Rotary Club of Brentwood a Becket representatives Greg Roberts and Neville A. Brown holding the nebulisers to give to staff on Florence Nightingale Ward