Santa and his Sleigh are preparing to visit the streets of Pinner for Christmas 2018!
It's that time of year again and Pinner Rotary are looking forward to bringing the magic of Santa and his Sleigh to a street near you.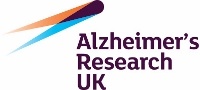 This year we are collecting for Alzheimer's Research UK and other Rotary supported charities.
Dates and Routes are listed below, starting each evening at 6:00pm and ending at 8:00pm.
Wednesday 12th December map
Albury Drive - Blythwood Road - Murray Crescent - Marsworth Avenue - Woodhall Gate - Evelyn Drive – Meredith Close
Thursday 13th December map
Love Lane - Avenue Road - Barrowpoint Avenue – Barrow Point Lane – Moss Lane – Grange Gardens
Friday 14th December map
Church Avenue - Downs Avenue - West Avenue - Central Avenue - The Avenue
Monday 17th December map
West Towers - East Towers - Cannonbury Avenue - Hill Road - Glover Road - Lawrence Road - Rosecroft Walk - St Ursula Grove - Hill Road
Wednesday 19th December map
Grove Road - Northumberland Road - Lincoln Road - Mount Drive - The Ridgeway - Lincoln Road - Lankers Drive
Thursday 20th December map
West Way - West End Lane - High View - Cuckoo Hill Drive - North Way - Northfield Avenue - Hillcrest Avenue - West End Lane - West End Avenue
More information about the Sleigh and links to photos from previous years can be found on our main Santa's Sleigh page.